Dancing With the Stars: Are William Levy and Cheryl Burke Hooking up?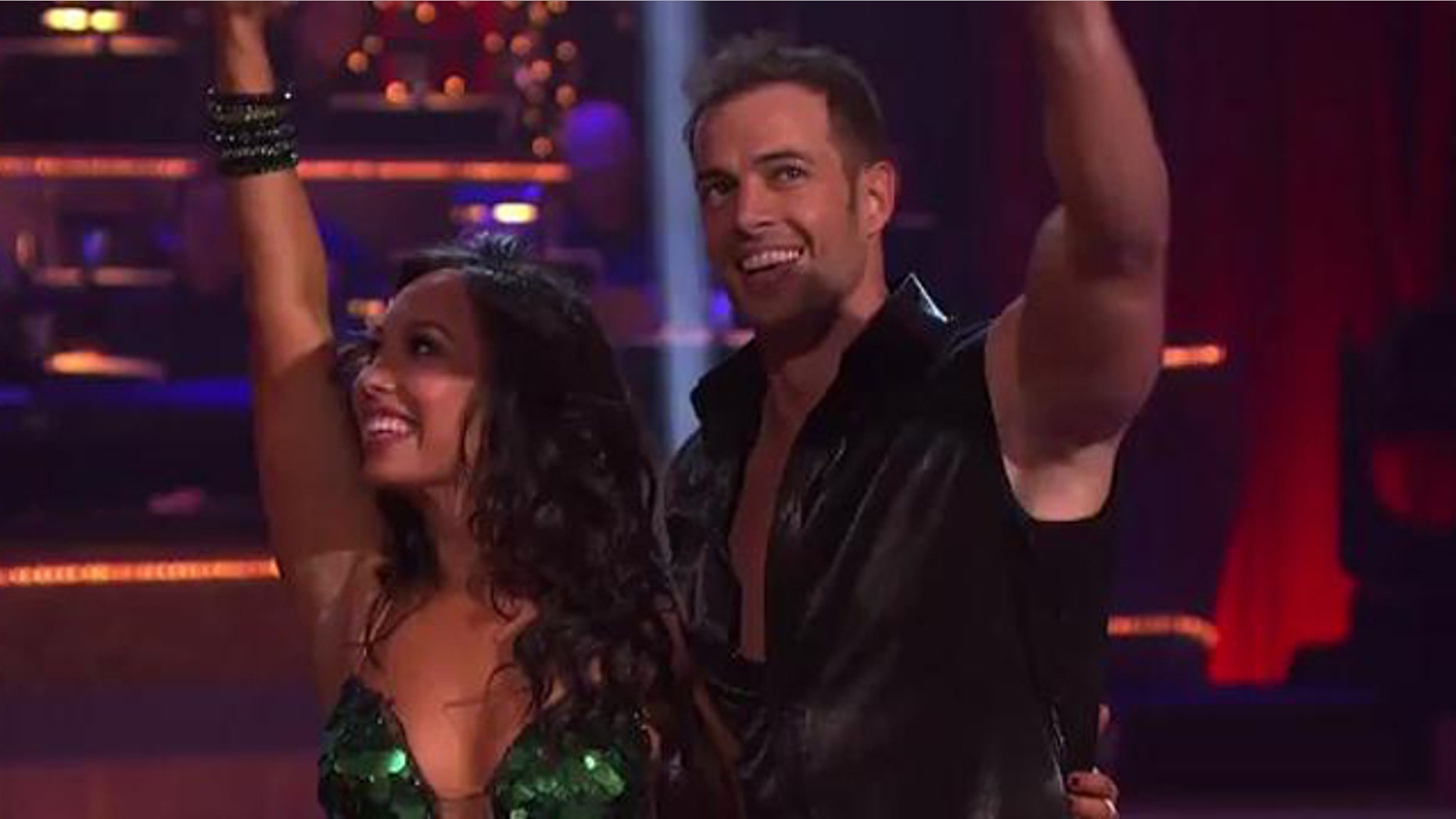 Are there romantic sparks flying between William Levy and his DWTS partner Cheryl Burke?
Rumors are swirling that the two stars are hooking up on and off the dance floor, entertainment site AccessHollywood.com is reporting.
Dancing With the Stars: William Levy Makes Crowd Go Wild
"She's a great woman," Levy told the publication. "She's a great girl — anyone would like to go out with her."
But then he added: "But here, we're dancing. We're just dancing right now."
Burke, who has allegedly hooked up with other dancing partners in the past, (including Chad Ochocinco, Jersey Shore's The Situation) also denied getting cozy with the Cuban hunk.
"It's strictly business," Burke told AccessHollywood.com "It's very emotional on the dance floor, then you leave and that's it. Leave it here."
She said girls just want to have fun.
"I'm just single and having fun being single," she added. "It's a fun life."
The rumors of the alleged hook up between Levy and Burke comes after their hot cha cha cha dance number last week on the "Dancing With the Stars" season 14 premiere.
JR Martinez Wins 'Dancing With The Stars'
The Cuban telenovela star donned a sleek, gelled Mohawk, a sleeveless leather shirt and tight pants, which showed off his toned figure and defined muscles.
Suave as ever, he bit his lip as the camera did a close-up of his face, and then he smiled for his female admirers, who began applauding and chanting for Levy even before he began performing.
Grinding on Burke while entertaining the crowd, Levy nailed his cha cha cha routine to"International Love," a song by fellow Cuban and Miami native rapper, Pitbull.
The girls and judges went wild - like excited monkeys at a zoo.
William Levy and Elizabeth Gutiérrez in Better Times
DWTS judge Bruno Tonioli couldn't even stay in his seat as he watched Levy own the crowd.
Levy and Burke are prepping for their next DWTS challenge airing Monday at 8pm on ABC.
You can reach Alexandra Gratereaux at: Alexandra.Gratereaux@foxnewslatino.com or via Twitter: @GalexLatino
Follow us on twitter.com/foxnewslatino
Like us at facebook.com/foxnewslatino