'Crimson Peak' has spooky premiere, one of Del Toro's lowest wide openings ever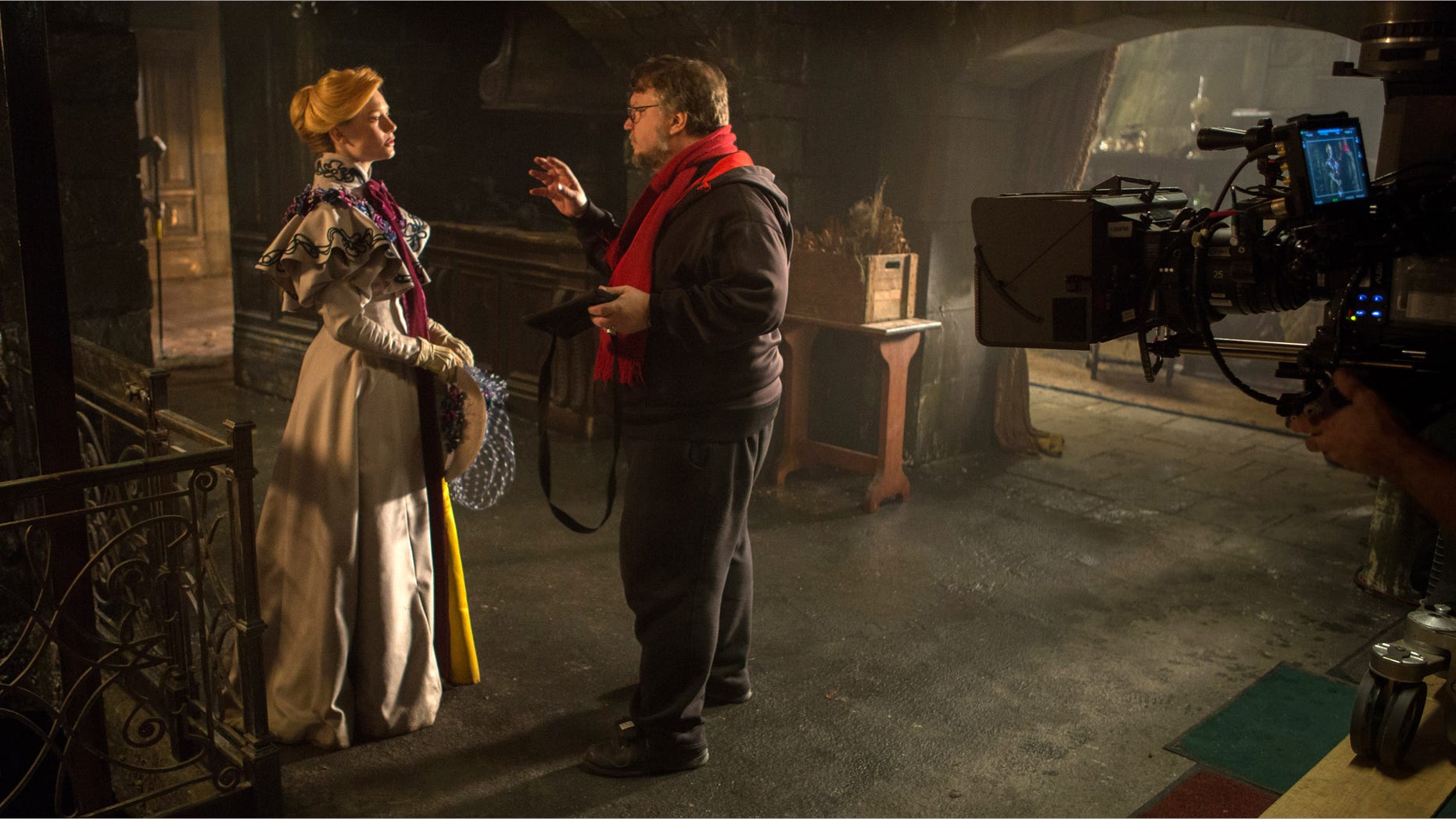 Guillermo del Toro's gothic flick "Crimson Peak" was not on the palate of scare-seeking audiences this weekend, who instead flocked to family-friendly "Goosebumps."
Despite Halloween being just two weekends away, the Mexican director's film languished at fourth place with $12.8 million. "Goosebumps," based on the popular book series, earned $23.5 million out of the gates to beat Ridley Scott's space adventure "The Martian."
It was one of the acclaimed director's lowest wide openings ever — his 1997 film "Mimic" earned only $7.8 million in its first weekend in theaters.
One of the issues is that the movie, starring Mia Wasikowska, Jessica Chastain and Tom Hiddleston, is rated R, and therefore has a more limited audience. Also, despite promises of a haunted house, the film, which cost a reported $55 million to produce, is more of a gothic romance than a classic horror.
"It's not a slasher movie, it's not a PG-13 movie aimed at the date crowd. It's more of a sophisticated movie," said Paul Dergarabedian, Rentrak's senior media analyst.
"Del Toro has passionate fans for films that give this sort of approach to topics," said Nick Carpou, Universal's president of domestic distribution. In an exit poll, 45 percent of respondents said that they went because it was a del Toro movie. But that fandom, it seems, is limited in box-office impact.
Starring Jack Black as author R.L. Stine, "Goosebumps" cost a reported $58 million to produce. Audiences, 59 percent of whom were under the age of 25, gave the film a promising "A" CinemaScore, and reviews have been mostly favorable for the PG-rated pic.
"It's set up so well for not only this weekend, but for the rest of the fall," said Rory Bruer, Sony's president of worldwide distribution. "The word of mouth is just terrific. I think we were able to convey how much fun the film is for the entire family, no matter what their age."
Also on the lower end, Steven Spielberg's well-received cold-war thriller "Bridge of Spies," meanwhile, debuted in third-place with $15.4 million from 2,811 theaters.
Despite the PG-13 rating, audiences for the $40 million film starring Tom Hanks were overwhelmingly adult. An estimated 88 percent were over the age of 25, according to a Rentrak survey.
"This is a movie that will have a very long life in theaters. Older audiences won't rush out and may even wait until mid-week to see the film in theaters," Dergarabedian said.
"It's a very solid start and is setting it up for a really great run overall," said Dave Hollis, Disney's executive vice president of distribution.
"Bridge of Spies," like other adult-themed films, will be playing the long game across the fall and the beginning of awards season.
"We have to look at the fall movie season as a marathon, not a sprint like summer," Dergarabedian said.
"Beasts of No Nation," meanwhile, failed to ignite a day and date revolution. The film, produced by Netflix, debuted simultaneously on the streaming platform and in theaters Friday. Its earned only $50,699 from 31 theaters for a lackluster $1,635 per theater average.
Estimated ticket sales for Friday through Sunday at U.S. and Canadian theaters, according to Rentrak. Final domestic figures will be released Monday.
Based on reporting by the Associated Press.