Chrissy Teigen and Selena Gomez look exactly alike in model's throwback Instagram photo, fans say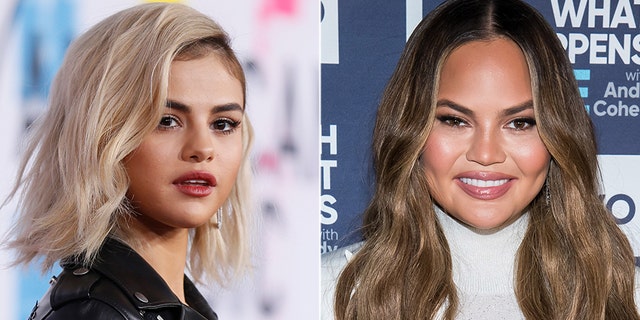 Selena Gomez, is that you?
Chrissy Teigen took to Instagram Monday with a throwback photo of herself as a teen where she looks arguably more like singer Selena Gomez than she does herself.
"Jealous much," the model, 33, captioned the picture which had more than 700,000 likes as of Tuesday afternoon.
SELENA GOMEZ STUNS IN WHITE BIKINI AS SHE CELEBRATES BEST FRIEND'S BACHELORETTE PARTY
Fans were quick to comment on the uncanny resemblance between the two stars.
"I thought this was a young Selena Gomez! Beautiful," one person wrote.
"Lookin' like Selena," another wrote.
"I thought it was Selena Gomez for a sec there lol," a third commented.
WAX STATUE OF MICHAEL JACKSON REMOVED FROM MALL OVER VANDALISM CONCERNS
"It took me 5 looks to realize this was Chrissy and not Selena Gomez," another fan wrote.
Neither Teigen nor Gomez have commented on the comparison.