Wax statue of Michael Jackson removed from mall over vandalism concerns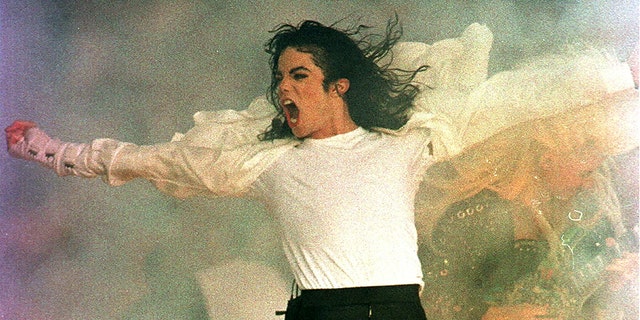 A wax statue of the late "King of Pop" Michael Jackson has been removed from a mall in Denmark.
The statue was removed from the Roedovre Centrum shopping mall — the oldest in Denmark — over concerns it could offend shoppers or be vandalized because of accusations that Jackson molested boys. The mall is located in suburban Copenhagen.
LEANN RIMES' DOG DIES AFTER BEING MAULED BY COYOTE IN FRONT OF HER: 'YOU WERE AND ALWAYS WILL BE OUR ANGEL'
In fact, the mall has received roughly 15 complaints about the statue, primarily from families with children, Charlotte Andersen, the marketing manager for the mall, told Denmark's TV2 broadcaster, according to The Associated Press.
MACAULAY CULKIN DESCRIBES MICHAEL JACKSON FRIENDSHIP: HE 'WANTED TO MAKE SURE I WASN'T ALONE'
The wax statue, which was part of an exhibition at the mall that also featured statues of stars such as Marilyn Monroe and Julia Roberts, was replaced with one of actor Brad Pitt.
The Associated Press contributed to this report.