Newly released documents on Wednesday revealed fresh details about the data the Chicago Police Department shared with the FBI in the Jussie Smollett case.
Chicago police obtained a warrant to look at Smollett's iCloud account and then shared the data with the FBI, according to the 61-page investigative report.
The report also touched on the $3,500 check Smollett wrote to Abimbola "Abel" Osundairo and Olabinjo "Ola" Osundairo. The brothers claimed they were paid to carry out the attack on Smollett, though Smollett said the money was for personal training sessions.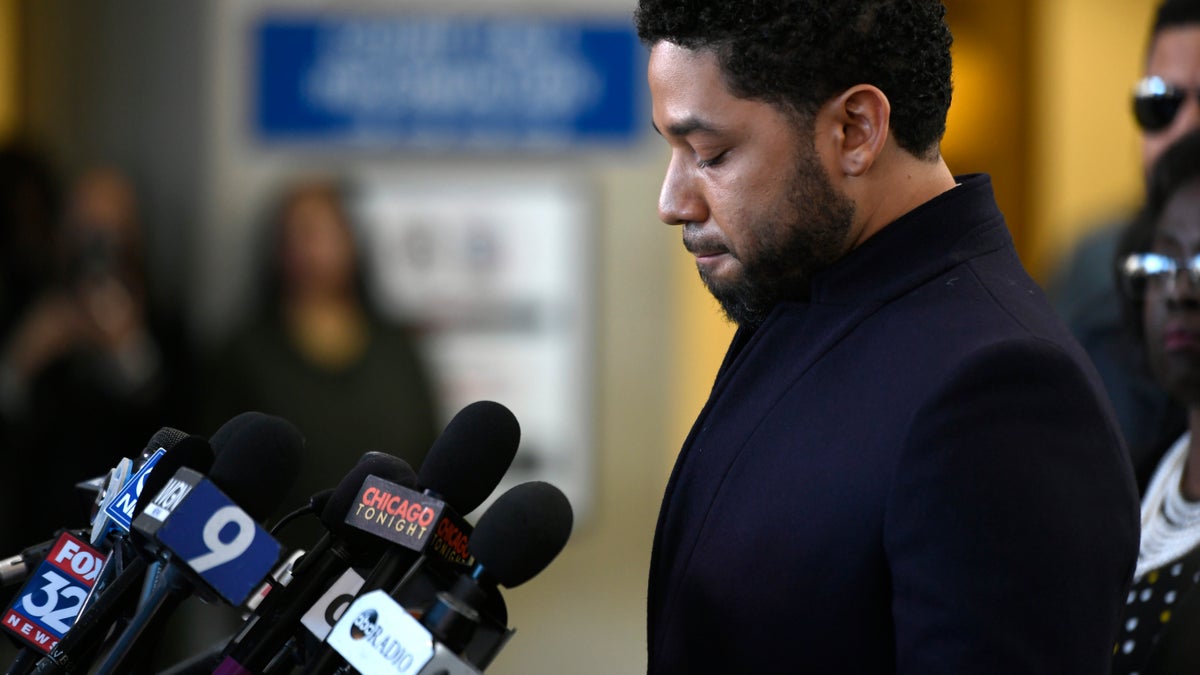 JUSSIE SMOLLETT LAWYER SAYS OSUNDAIRO BROTHERS LIED, IT'S UP TO STATE TO BRING CHARGES
According to the police files, the brothers told investigators their hourly pay rate was between $20 and $50, which means Smollett would have had to pay for 70 sessions upfront - which police believed was unlikely.
Wednesday's document dump came one day after Cook County prosecutors dismissed a 16-count indictment against the "Empire" actor, saying they had cut a deal with the TV star to perform two days of community service and forfeit his $10,000 bond to the city.
TMZ'S HARVEY LEVIN SAYS JUSSIE SMOLLETT IS BEING TREATED DIFFERENTLY THAN ANY CELEBRITY: 'NEVER SEEN ANYTHING LIKE THIS'
Smollett told police he was attacked on Jan. 29 around 2 a.m. as he was returning home from a sandwich shop in Chicago. He said two masked men shouted racial and anti-gay slurs, poured bleach on him, beat him and tied a rope around his neck. He claimed they shouted, "This is MAGA country" — a reference to President Trump's "Make America Great Again" campaign slogan.
The case has garnered national attention and even pitted Chicago police and its mayor against prosecutors.
Smollett has denied all of the charges against him.
CLICK HERE FOR THE FOX NEWS APP
Though the 16-count indictment was dropped, Smollett isn't out of the woods just yet.
Smollett claimed that he received a threatening letter prior to the January attack. Both the FBI and U.S. Postal inspectors are investigating the origin of the letter, which said, "You will die black f*ggot" and featured a stick figure hanging from a tree. Police believe Smollett sent the letter to himself. It is unclear whether Smollett will face any charges for the letter.