Channing Tatum admitted he had a hard time balancing his family and career before Jenna Dewan split
Channing Tatum admitted three years before announcing his split with Jenna Dewan that he struggled with juggling his hectic acting career and his family life.
Tatum, who announced Tuesday he and Dewan have separated after nine years of marriage, told People in 2015 he wasn't great at balancing his personal and professional lives.
"I'm lucky to have people that care enough to make sure I'm not screwing things up," Tatum said at the time.
Tatum told People he had trouble knowing when to say no to acting roles. He said his daughter, Everly, helped him put things in perspective.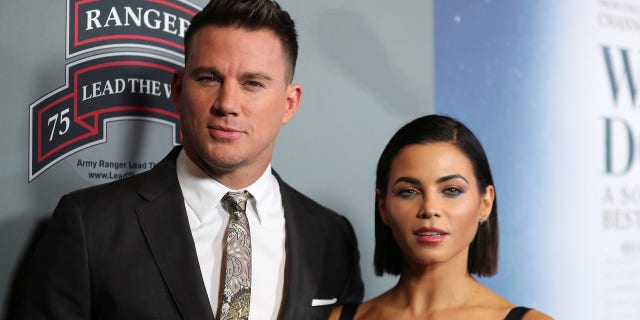 He said he would ask himself, "Is this worth taking time away from them?" before agreeing to another project.
"Now, having a family and a little girl, it really makes things super clear," he said.
JENNA DEWAN HINTED AT CHANNING TATUM MARRIAGE TROUBLES MONTHS AGO
Tatum said he and Dewan were each other's "support system," adding, "I don't think I could do it any other way."
Dewan also opened up to Health Magazine in February about real-life marital struggles.
"When people say you guys have such a perfect life, I want to scream and tell them no one's perfect," Dewan told the magazine. "I think there are such things as great fits. It is a great fit as long as you are growing together, and I think up until this point we've really grown together. Even if one starts to grow, the other catches up and vice versa."
She continued, "But I think a couple needs to be conscious and to want to do the work and be willing to look at the parts of you that need work. Both of us have been pretty aware and willing to do that."
CHANNING TATUM, JENNA DEWAN TATUM SPLIT: ALL THE SIGNS THE BREAKUP WAS BOUND TO HAPPEN
In a joint statement, Tatum, 37, and Dewan, 37, said they have "lovingly chosen to separate as a couple." They met in 2006 on the set of "Step Up" and began dating shortly after. They got married in 2009.
"There are no secrets nor salacious events at the root of our decision — just two best-friends realizing it's time to take some space and help each other live the most joyous, fulfilled lives as possible. We are still a family and will always be loving dedicated parents to Everly," they wrote in the Tuesday statement posted on their social media pages.