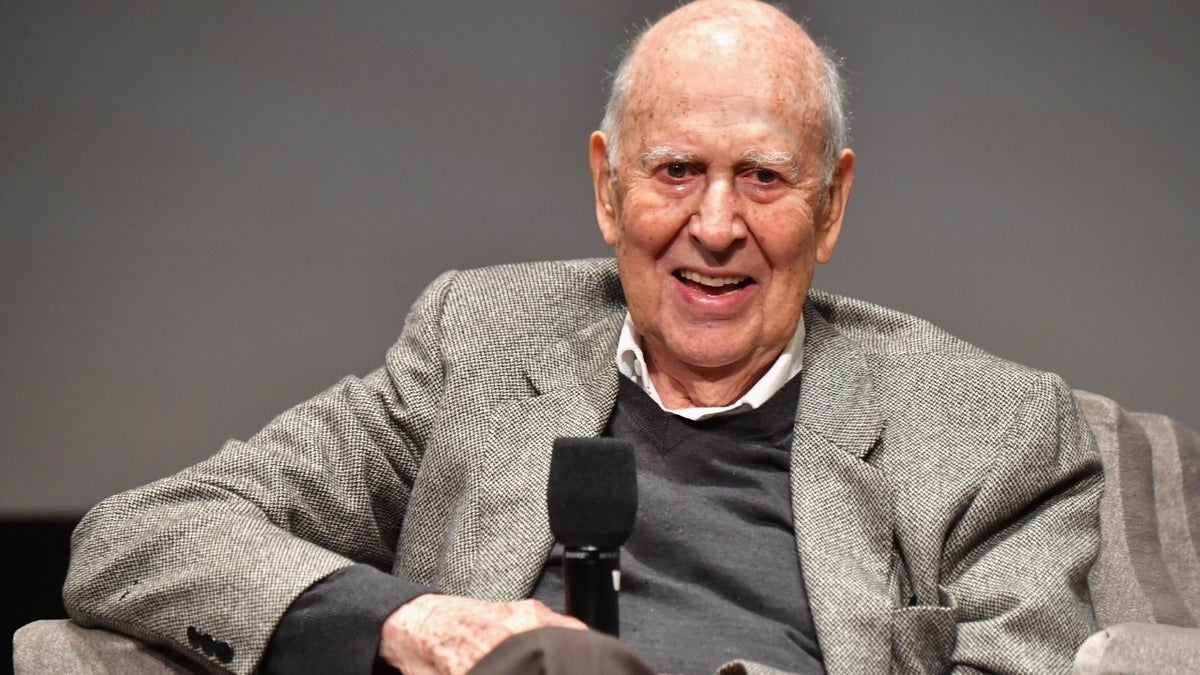 Television legend Carl Reiner, 96, said he wants to live to 2020 so he can vote President Trump out of office.
The creator of "The Dick Van Dyke Show" said in a Twitter video that he served in World War II to "defeat fascism."
"I've lived through the Great Depression. I served in World War II in our fight to defeat fascism. I've seen the invention of television and performed on television even before my family owned one," he said.
The screenwriter, actor and director went on to say he has seen a lot of things in his life but said he could not "bear to see" is the United States be "destroyed by racism, fear-mongering and lies."
JAMES CROMWELL BACKS AWAY FROM WARNING OF 'BLOOD IN THE STREETS' IF GOP WINS IN MIDTERMS
"Fortunately, there is something we can do about that," Reiner said. "On November 6, we can vote for elected officials who will hold this president accountable."
Reiner said his "personal goal" would be to live until 2020 "and vote to make sure we have a decent, moral, law-abiding citizen in Washington who will make us all proud again to live in America."
TAYLOR SWIFT SAYS SHE VOTED FOR DEMOCRAT PHIL BREDESEN: 'PLEASE DON'T SIT THIS ONE OUT'
He ended the video urging people to vote in the midterm elections on Nov. 6. The video garnered more than 1.7 million views as of Wednesday morning.
Reiner joins the ranks of singer Rihanna and other A-list celebrities to ask people to get out the vote. Pop star Taylor Swift urged people in her home state of Tennessee to vote and revealed she cast her early ballot for Democratic Tennessee Senate candidate Phil Bredesen.