Bruno Mars, Angelica Maria among Hollywood Walk of Fame 2016 class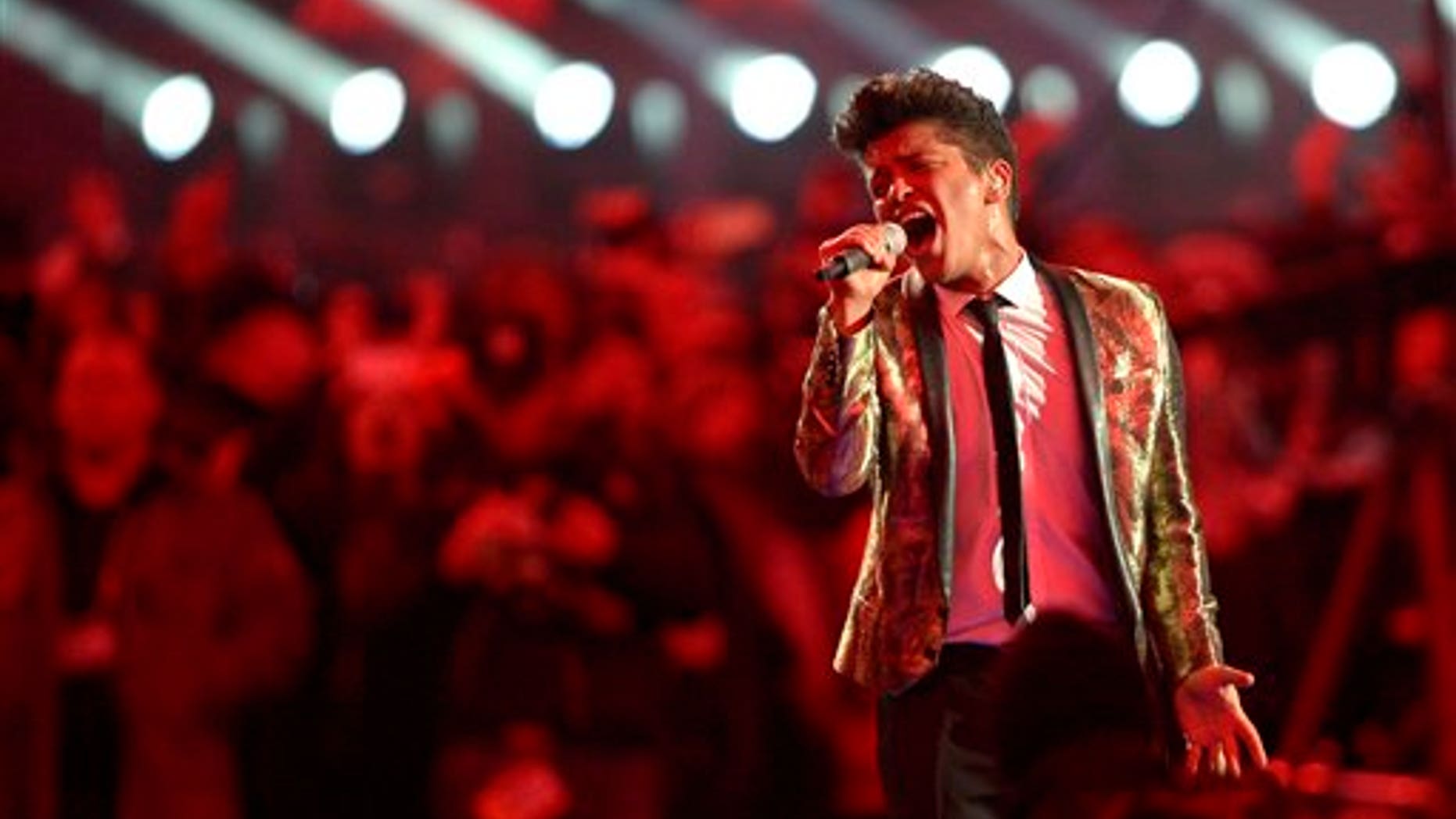 LOS ANGELES – Prolific singer Bruno Mars and singer-actress Angélica Maria are among the famous names to be added to the Hollywood Walk of Fame next year.
The Hollywood Chamber of Commerce announced its selections for 2016 on Monday.
Other recipients include Michael Keaton, Quentin Tarantino, Tracy Morgan, Steve Carell, LL Cool J, Kathy Bates, Cyndi Lauper and Kurt Russell.
The 29-year-old Mars, whose father is part Puerto Rican, is a musical jack-of-all-trades who sings, writes, produces and choreographs dance moves. His most recent hit is this year's "Uptown Funk."
Maria, 70, rose to prominence in Mexico in the 1960s as a singer who performed frequently with Juan Gabriel. In later years, she also enjoyed success as a telenovela and movie star.
Recipients of stars on the Hollywood Walk of Fame are chosen by a committee based on applications submitted by fans or celebrity representatives. Entertainers are recognized in five categories: motion picture, television, radio, recording and live theater.
The chamber of commerce also chose Gary Sinise, Itzhak Perlman, Rob Lowe, Kevin Hart, Bradley Cooper, Ashley Judd, Barbara Bain, Roma Downey, David Duchovney, Allison Janney, Debra Messing, Harvey Fierstein and Toshiro Mifune.
Individual ceremonies have not yet been scheduled. Each recipient is responsible for their star's $30,000 price tag.
Based on reporting by the Associated Press.