'Brooklyn Nine-Nine' star Terry Crews on speaking out against sexual harassment: 'This is a new day'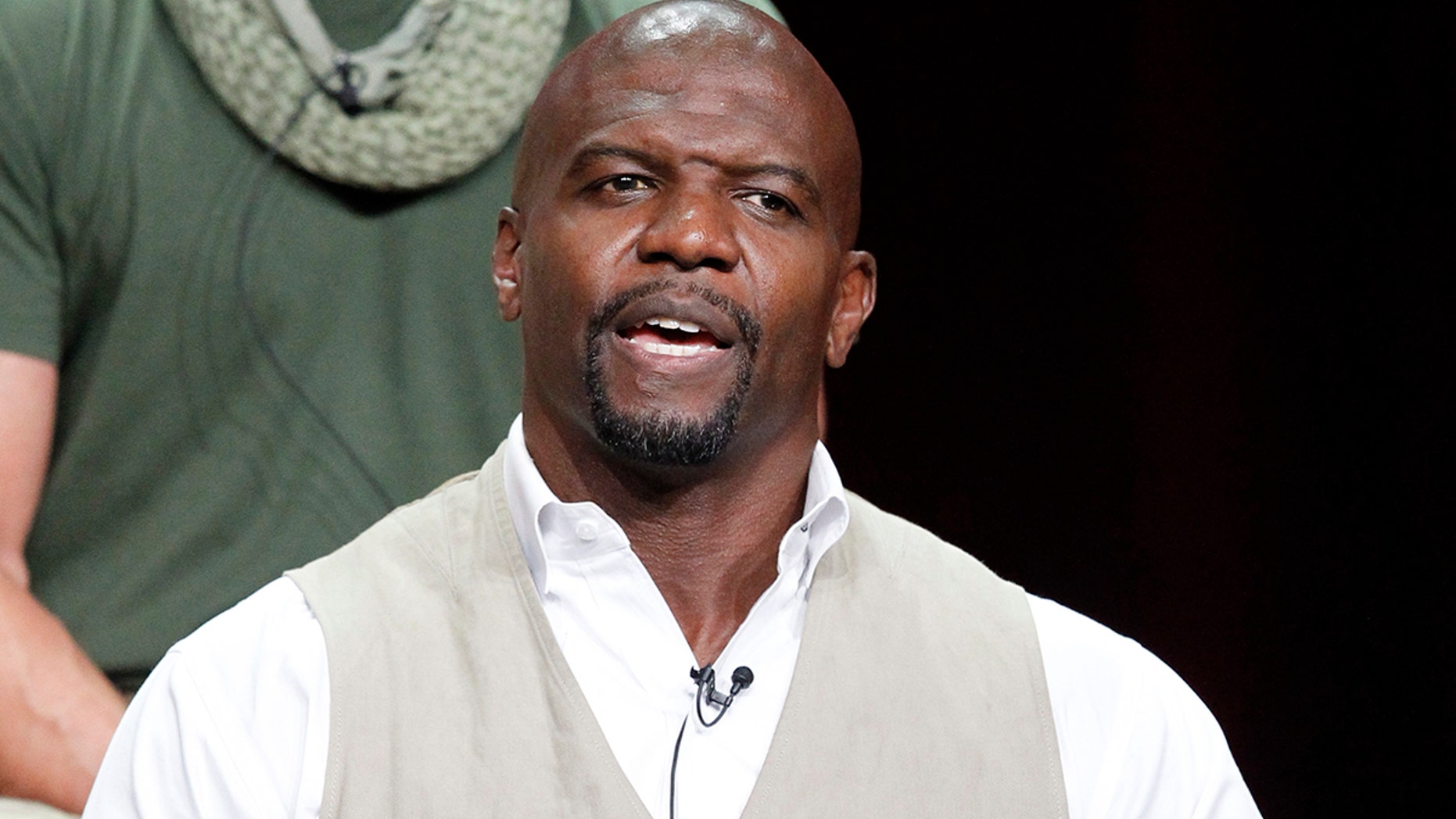 LOS ANGELES – Terry Crews is opening up about being on the front lines of the #MeToo movement.
"We can now tell out truth," he told reporters during the 2018 Television Critics Association's Summer Press Tour at The Beverly Hilton on Wednesday.
"And, it's funny because these are lessons that I've learned while I was doing this show… It's all about freedom," the "Brooklyn Nine-Nine" star continued.
"It's about being able to tell your story, and one thing that influenced me was being here and feeling safe and having friends and family on this show that I felt secure enough that I could actually tell my truth and still do the work."
Last October, Crews tweeted that a high-level executive grabbed his crotch at a party in 2016. Not too long after it came to light that WME partner Adam Venit was the alleged groper in question.
One month later, Crews filed a lawsuit against Venit, which was dismissed by the Los Angeles District Attorney earlier this year, citing the statute of limitations. According to People Magazine, Venit, who denied the allegations, was suspended then later demoted.
Since coming forward, Crews has been a vital part of leading the charge against harassers and offenders in show business.
In June, the 50-year-old actor testified about his experience on Capitol Hill, telling the Senate Judiciary Committee: "The assault lasted only minutes, but what he was effectively telling me while he held my genitals in his hand was that he held the power. That he was in control."
Crews echoed that sentiment in a conversation with reporters Wednesday.
"This is how toxic masculinity permeates culture," he said. "As I shared my story, I was told over and over that this was not abuse. This was just a joke. This was just horseplay. But I can say one man's horseplay is another man's humiliation. And I chose to tell my story and share my experience to stand in solidarity with millions of other survivors around the world. That I know how hard it is to come forward, I know the shame associated with the assault. It happened to me."
As Crews continues to be one of the many voices combating harassment and sexual assault, he feels his role in the movement will forever change the landscape of the industry and thanked his castmates and women who came forward before him for giving him his own strength.
"It made a difference," he said. "And I thank each and every person that's standing up here right now because they gave me the strength to do that along with all of women who came forward in the #MeToo movement where I got a ton of my strength from. It's funny because I was actually talking about this stuff with the cast members the day before I went public with my tweets."
He continued: "And this is just the beginning, and I feel like this is going to be a new day and now the town will be safer for my wife, for my son and for my daughter."