Bon Jovi Will Not be On American Idol, Report Says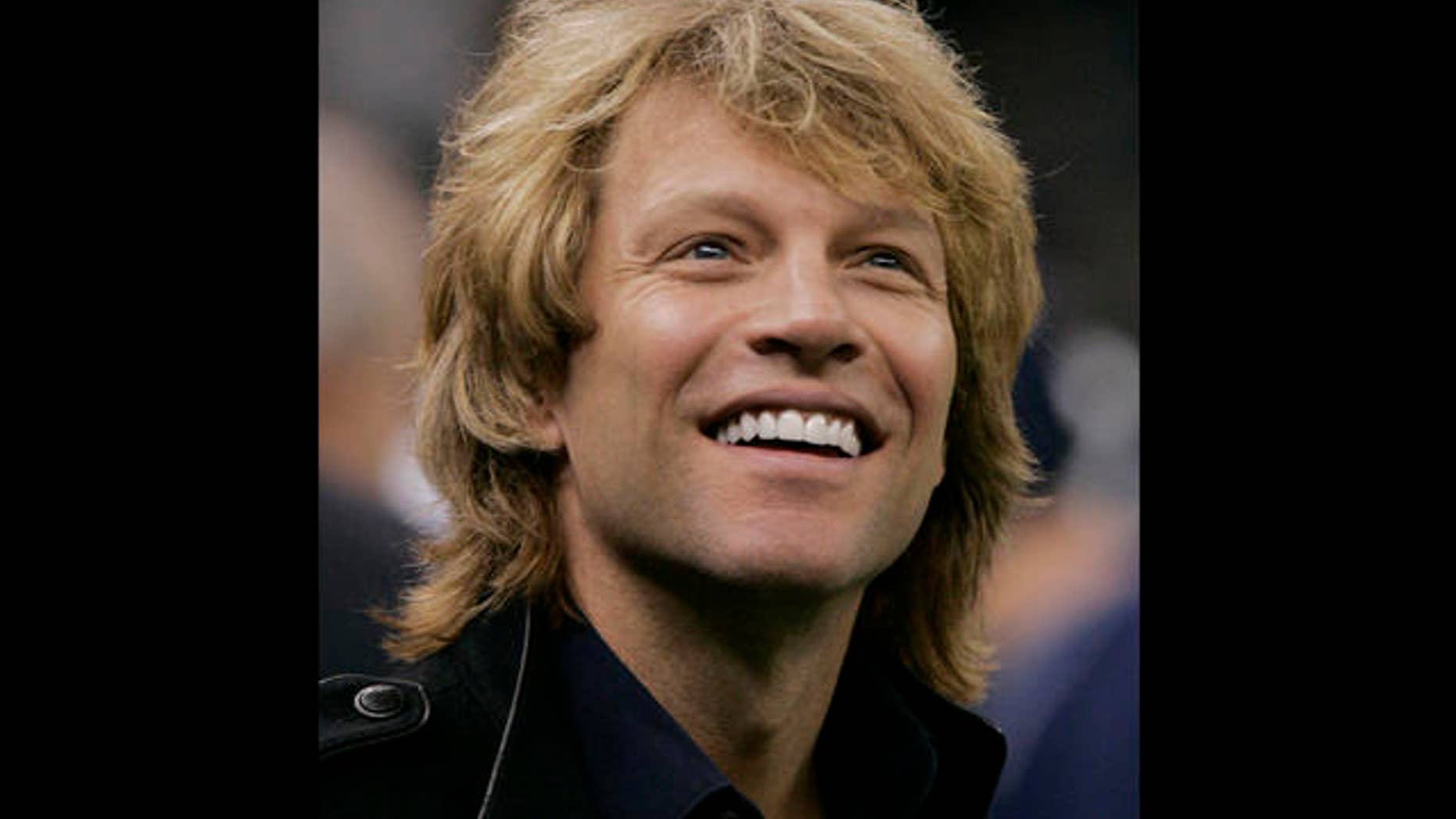 Days after Jennifer Lopez said she will not be returning as a judge on "American Idol," and suggested that rocker Jon Bon Jovi would be a great replacement, those close to the singer say it's not going to happen, TMZ is reporting.
Citing "sources extremely close to the singer," the gossip website said Bon Jovi is simply too busy with various projects to commit to being a judge on the talent show.
"With all systems go for a new album and a mega-tour on the horizon, Jon wouldn't be able to give those aspiring singers the guidance they deserve," TMZ quotes one source as saying.
"Jon wouldn't commit to anything unless he can give 100 percent," the source continues in the TMZ story. "With planning for the next album already underway, he's focused on the band."
Both JLO and Aerosmith frontman Steven Tyler announced last week that they would not be returning as judges next season on "American Idol."
Both said they wanted to devote time to other priorities they had sidetracked for "American Idol."
"I signed on American Idol to do one year and I wound up doing two years," Lopez said on NBC's Today show. "I have to say that there are so many other things that I do and that I put on a hold for that."
Lopez, who has been a judge on the show for the last two years, dazzled viewers with her stylish outfits and changing hairstyles. Lopez's career, which had been in something of a slump before "Idol," got new life, propelling her to the No. 1 spot this year on the annual Forbes Magazine Celebrity 100 list, a ranking of the most powerful people in entertainment.
"We had a little bit of magic," said Lopez on "Idol" host Ryan Seacrest's radio show, where she broke the news. She added later that "Bono, Bon Jovi or Mick Jagger" would be great replacements for the 13th season of the show.
In addition to a new album and tour, Bon Jovi has other new ventures taking up his time.
Avon, the beauty products company, recently signed on the 50-year-old singer with the perennial boyish good looks to an endorsement deal for its new "Unplugged For Her" and "Unplugged For Him" fragrances. Avon wanted a popular musician for the deal on the idea that "scents are designed to translate the feeling a music-lover gets while listening to a live rock performance into a smell they can lather themselves in," according to a published report.
The only remaining judge, Randy Jackson, who has been with 'Idol' from its inception, seems to be undecided about whether to return -- at least in the same role -- next season.
Other stars being considered for the show include Mariah Carey, Charlie Sheen and Adam Lambert.
Follow us on twitter.com/foxnewslatino
Like us at facebook.com/foxnewslatino