Beyonce reportedly buys $3,500 Crib for Blue Ivy: Most spoiled celebrity kid?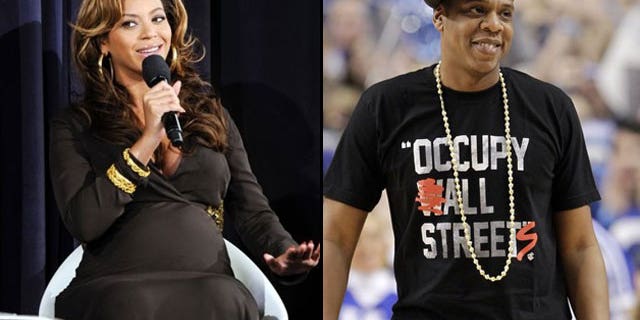 As everyone on the planet knows, Beyonce and Jay-Z welcomed their firstborn daughter Blue Ivy Carter into the world on Saturday. And while the hospital shot down rumors that the couple rented out an entire floor of the maternity ward for $1.3 million, new reports claim the newborn will nap in a $3,500 crib.
SODAHEAD SLIDESHOW: See the most spoiled celebrity kids.
Beyonce purchased the pricey NurseryWorks VETRO Lucite crib at a NYC boutique in November, a source tells Us Weekly. But baby Blue's lavish lair should come as no big surprise. Last October, a source told Us Weekly that the superstar couple was building a 2,200 square foot nursery for the tot in their downtown New York City apartment. And the baby will reportedly take her baths in a pink Swarovski-crystal studded Baby Diamond Bathtub worth $5,200 (rubber ducky not included.)
"I have no idea what I'm going to buy Beyonce at the baby shower because Jay is going to buy that little girl every single thing possible," Kelly Rowland, Beyonce's former Destiny's Child bandmate, told the UK's BANG Showbiz. "She won't be spoiled but she will be very well looked-after."
PHOTOS: See the latest celebrity pictures to hit the Internet.
She won't be spoiled? We're not so sure about that. From Blue Ivy to Suri Cruise to Justin Combs, let us know: Who is the most spoiled celeb kid?