Bella Hadid reveals alter ego in Instagram post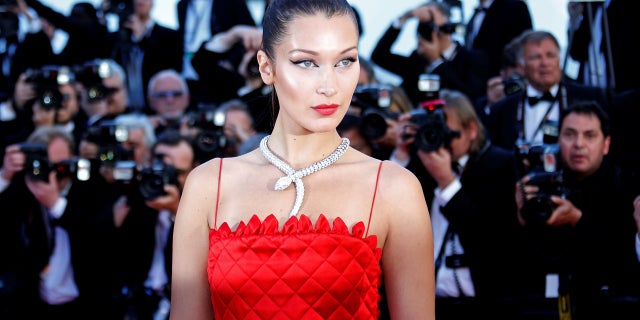 Do you know Rebekka Harajuku?
The name is reportedly that of model Bella Hadid's alter ego.
The 21-year-old has been sharing images of her in a wig on her Instagram account, People reported.
"🎀Rebekka Harajuku 🎀at your service," one post on the model's account said.
Hadid is also believed to have an Instagram account for the persona, according to several reports.
"Rebekka as seen this past weekend in Shibuya, Tokyo. 🇯🇵," one @rebekkaharajuku post was captioned.
Another image showed Hadid looking over her shoulder.
"Bex🧚‍♀️ Caught in Shabuya 🇯🇵," the caption read.
"Rebekka" and Hadid both follow one another on Instagram.

Hadid was in the news earlier this month for her Instagram activity: she responded to a critic who reportedly called her and Kendall Jenner "2 fake b------" while leaving a comment on a fan account.
The user also claimed that "money can get you a new face but not a nicer personality which these two girls need."
Hadid stepped into the situation, offering her own two cents.
"I wish you would know either of our personalities," she wrote in part. "And not only that, I wish you would only grasp a heart of your own."
The critic's remark was reportedly deleted.