Ay, caramba! 'Simpsons' creator, Latina wife sued by ex-nanny for being anti-Hispanic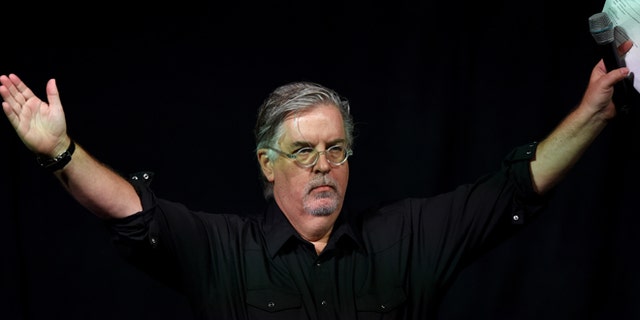 NEWYou can now listen to Fox News articles!
D'oh!
Matt Groening, creator of "The Simpsons," is being sued by a former nanny who claims she was harassed because she is Hispanic.
Despite the fact that Groening's wife is Argentinian.
Gossip website TMZ is reporting that it obtained a copy of a wrongful-termination lawsuit brought by Tania Cardona against Groening that alleges that the television pioneer and his second wife, the artist Agustina Picasso, treat Hispanic employees "like animals," making them eat near the trash in the laundry room.
According to the former nanny, Groening would complain that his son, 2-year-old Nathaniel, won't speak English well because of all the Latino people employed in the household.
"His house looked like a Hispanic community, and he 'hated' it," the complaint reads, according to TMZ.
Cardona, who is from Guatemala, is seeking millions in damages.
Court papers show Groening hired Cardona on Sept. 15, 2013, according to Courthouse News Service. She was paid $25 an hour with no benefits. She claims she worked more than 40 hours a week, and was fired five months later after complaining about her schedule, the publication said.
Groening's attorneys have not commented on the suit.
"The Simpsons" began its run on Fox in 1989. It is now the longest-running scripted primetime American series.
Like us on Facebook