Arlene Tur Plays Doctor in "Torchwood: Miracle Day"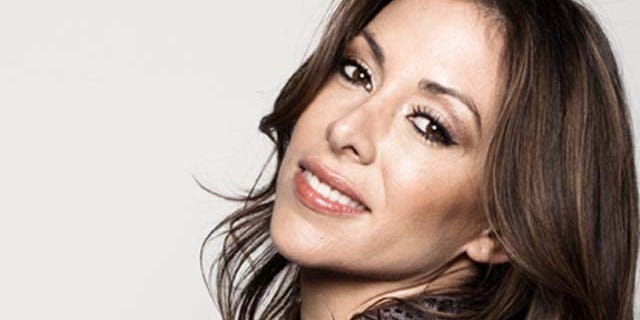 What if there was one day during which no one, even those who experience serious accidents or are critically ill, could die?
Those are the circumstances Cuban actress Arlene Tur is facing in the Starz' show "Torchwood: Miracle Day."
The new series, in which Tur plays Dr. Vera Juárez, drew two million viewers in its opening weekend, Entertainment Weekly reported.
"'Miracle Day' sounds great," Tur told Fox News Latino. "But no one ever stops to think of the overpopulation problem. There is just not enough space."
Dr. Juárez is a surgeon who advises top government officials about medical care. Tur's character then battles with Rex, who is played by Mekhi Phifer.
Tur called the veteran actor "humble and funny."
"Everyone was so open and very professional," said Tur. "They all wanted to get to know me and if I needed anything they were willing to help."
To prepare for the role, Tur shadowed a doctor in an emergency room and says she "learned how to access the doctor mind and the doctor body."
"It was about grasping the doctor feel," she added. "Grasping the urgency, details that no one would ever think of. For instance, [doctors] walk differently. It's very interesting.
"She goes to a higher level," Tur, referring to her character, continued. "I'm like that. She's not afraid to ask how did that happen? And what exactly happened, who do I need to speak to? She get involved with the CIA, with the government and takes on a leadership position."
Besides playing Dr. Juárez on "Torchwood," Tur says she is currently producing television shows, among them a philanthropic reality series titled "Homeless Improvement."
"We take people who are homeless who want to better themselves and who want to work," Tur says of the program. "We help them reach their goals."

The actress says that from an early age, she's always had "a passion for helping and giving."
"I've done a lot of mission trips," she explained. "I have a heart for that. I feel compassion when I see people in bad situations."
You can reach Alexandra Gratereaux at: Alexandra.Gratereaux@foxnewslatino.com or via Twitter: @GalexLatino
Follow us on twitter.com/foxnewslatino
Like us at facebook.com/foxnewslatino