With Que Bajo?!, Geko Jones & Uproot Andy Bring the Party to LAMC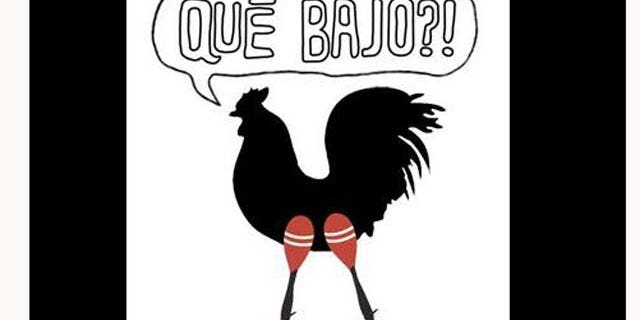 Geko Jones and Uproot Andy know how to put together 'un buen fieston.' The DJs created the popular Que Bajo?! tropical dance party mix— a mashup of digital cumbia, dancehall, and house music with traditional beats drawn from Latin America, Africa and the Caribbean.
The DJ duo is bringing Que Bajo?! to the Latin Alternative Music Conference Summerstage concert in Central Park's Rumsey Field on Saturday, July 9.
"This is down to earth roots music," said Jones, whose real name is Roberto Fernández. "I was always looking for a good party that fused different styles of music and I wasn't hearing that."
Fernández, 31, is half Colombian, half Puerto Rican. He says putting together Que Bajo?! allows him to embrace his culture. He urges other Latinos to do the same.
"Que Bajo?! has become its own scene," said Fernández. "By nature people who are open to different things will go. We don't play reggae all night. We don't play salsa all night."
Deemed "the best underground Latin party in New York" by the LAMC, the duo have made it a point to feature guest artists in their sets. Past performers include Latin Grammy Award winners ChocQuibTown and Los Rakas, a Panamanian group that spins bilingual hip hop, reggae and dancehall music.
"We're not into bringing an artist to play just because it draws a crowd," said Uproot Andy, whose real name is Andy Gillis. "It's important to maintain that cultural space for those artists who need to be heard. This starts a cultural dialogue."
Gillis, 30, has been a DJ for the past four years. He studied classical theory, film and theater at NYU. The Canadian native says his Latino friends influence him as an artist.
"Everywhere you turn there are Latinos," said Gillis. "This is New York."
The two music devotees traveled throughout Colombia creating new sets for their shows— mixing, cross fading and scratching away in collaboration with Colombian artists, such as Bomba Estéreo, a band based in Bogotá which play "Electro tropical" music.
"[Colombia] is a place where all of my music interests merge," Gillis said, mentioning how he fell in love with the traditional African vibe in San Basilio de Palenque. "There is a fusion of different styles."
For Fernández, this was an opportunity to trace his roots through his music.
"The more I traced my musical interests the more I learned how much they are shaped by my DNA," he said.
Fernández and Gillis have taken advantage of social media hubs such as Twitter, Facebook, and YouTube to help underground scenes like Que Bajo?! reach a global audience.
"Our music is not localized," said Fernández. "It's not a conceptualized idea. It's non verbal."
"It's part of the whole thing," Gillis added. "It's the way we disperse our music."
What sets Que Bajo?! apart from other Latin scenes is its ability to make people from all walks of life meet and greet, ultimately networking over niceties, such traditional Colombian cumbia, Afro-Carribean conga beats and swift electronic sound.
"It's more than mixing. It's about socializing," Gillis said.
Fernández nodded agreeing with his partner.
"Sometimes it's a lot of work," Fernández said. "But, it's about the music first."
You can reach Alexandra Gratereaux at: Alexandra.Gratereaux@foxnewslatino.com or via Twitter: @GalexLatino
Follow us on twitter.com/foxnewslatino
Like us at facebook.com/foxnewslatino