Anthony Bourdain, wife separate after 9 years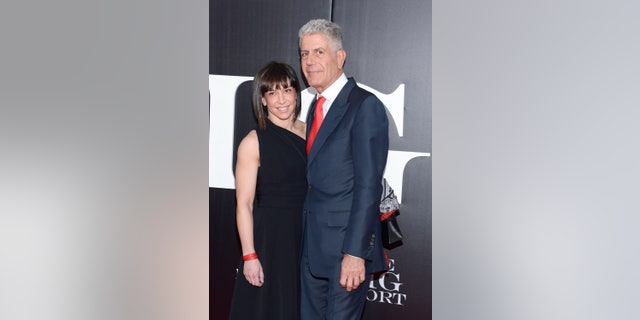 Celebrity chef and TV personality Anthony Bourdain and his MMA fighter wife Ottavia Busia are separating after nine years of marriage.
A representative for Bourdain has confirmed reports of the split, but didn't offer any comment.
Bourdain and Busia were married in 2007 and their daughter, Ariane, was born the same year.
Busia commented on her marriage to Bourdain in a column for Lena Dunham's Lenny site last month, writing that Bourdain "half-jokes that he married Sophia Loren but ended up with Jean-Claude Van Damme." The jujitsu-trained fighter said she's not the same person that she was and credited her training for the change.