Another Mia Farrow family member embroiled in child sex abuse scandal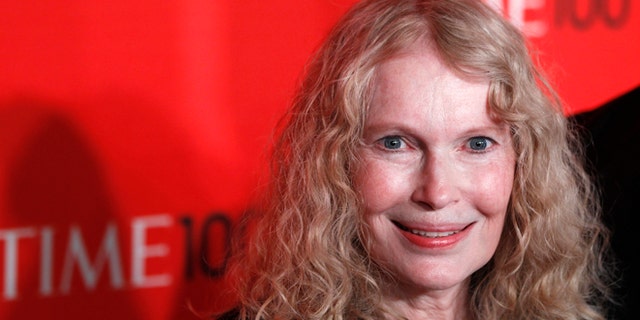 LOS ANGELES – Another of Mia Farrow's family members is embroiled in a child sex abuse scandal.
The actress' younger brother, John Charles Villiers-Farrow, 66, was arrested in Edgewater, Md. on Wednesday on several counts of sex abuse of a minor and two counts of second-degree child abuse and perverted practice. Two men alleging to be his victims informed authorities at the Anne Arundel County Police of the offenses in August, claiming that the abuse happened from 2000 to 2008 when they were between nine and sixteen years old.
Villiers-Farrow is currently being held on an $800,000 bond.
Mia Farrow parted ways with husband Woody Allen in 1992 after she discovered a sexual relationship between Allen and her adopted Korean daughter, Soon-Yi, who was reported to be around 20 years old at the time.
During the ensuing custody battle over Farrow and Allen's two adopted children together, Farrow claimed that Allen had molested their daughter Dylan, who was seven. Allen denied the charges, and in September 1993, Connecticut State Attorney Frank Maco dropped the case to spare Dylan the trauma of appearing in court, adding that he still had "probable cause" to prosecute Allen.
Villiers-Farrow made headlines then when he told People magazine that Allen "is going to be indicted, and he's going to be ruined. I think when all of it comes out, he's going to jail."
Villiers-Farrow, described as a "sometime screenwriter and boat salesman outside Annapolis, Md.," accompanied Mia and their sister Prudence on their famous visit to Maharishi Mahesh Yogi in India in 1968. The Beatles coincidentally arrived in India to meet with Yogi while the Farrow siblings were there, prompting John Lennon to pen the song "Dear Prudence."
A public records search indicated that a John Charles Villiers-Farrow, at the same Edgewater, Md. address, was charged with a felony in 2006 for theft exceeding the value for $500.
An attorney for Villiers-Farrow did not respond to a request for comment, and neither did his sister. But the outspoken actress was often out front with her opinions with regards to the Jerry Sandusky child sex scandal, routinely tweeting stories about the case, and once asserting: "Lock up all who kept Sandusky secret."
"At least Sandusky will spend the rest of his life in prison. Shame on Penn State for not reporting him before he raped his last victims," she wrote, and on another occasion, she noted: "Pedophiles always say they're innocent."