Amber Heard talks about being a domestic abuse survivor, leaves out Johnny Depp's name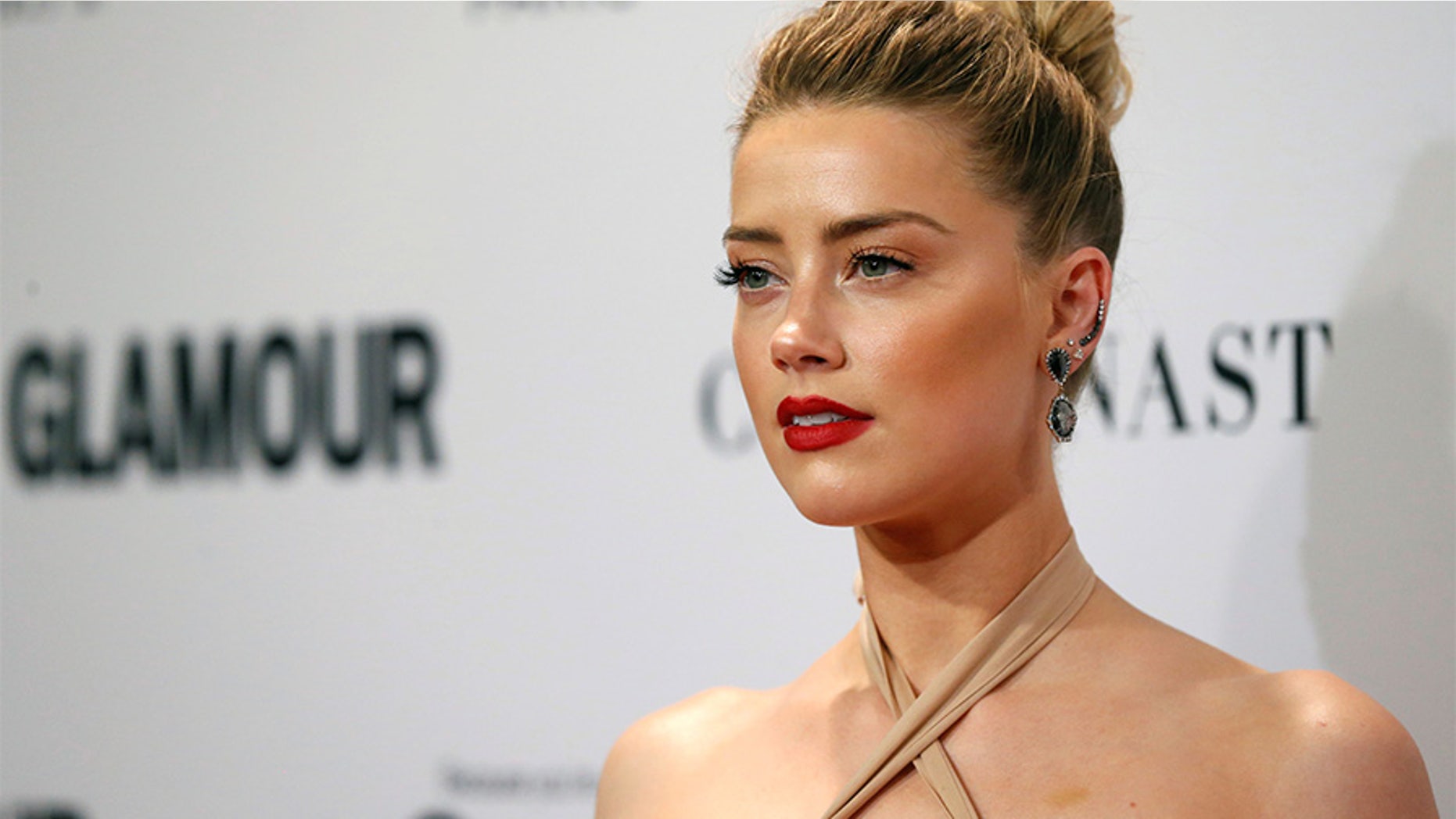 Amber Heard opened up about being a domestic abuse survivor two years after she accused ex-husband Johnny Depp of physically abusing her, leading to their bitter divorce.
Heard, without mentioning Depp's name, spoke to Glamour about domestic abuse on Tuesday, saying women are often shamed for coming forward.
"When a woman comes forward, she will be met with skepticism, hostility, and shame," Heard told the magazine. "All a man has to do is point to an incentive. He will. Or society will."
The actress filed for divorce from Depp in 2016 amid claims that the "Pirates of the Caribbean" actor physically and verbally abused her. Depp, who has repeatedly denied the allegations, was accused of throwing a cellphone at Heard during a drunken attack.
Heard and Depp settled their $7 million divorce a year later. The "Aquaman" actress then donated the money to the American Civil Liberties Union (ACLU) and the Children's Hospital of Los Angeles.
Heard said Tuesday her job gives her a platform to speak up about issues she's passionate about.
"Silence is complacency," Heard said.
The 32-year-old actress also touched on equal pay between men and women.
"We get paid less as women, and we end up spending more time on set, because of hair and makeup demands," she added.
Heard previously spoke about domestic abuse and was part of a 2016 campaign for #GirlGaze project where she tearfully opened up about her experience in a PSA.