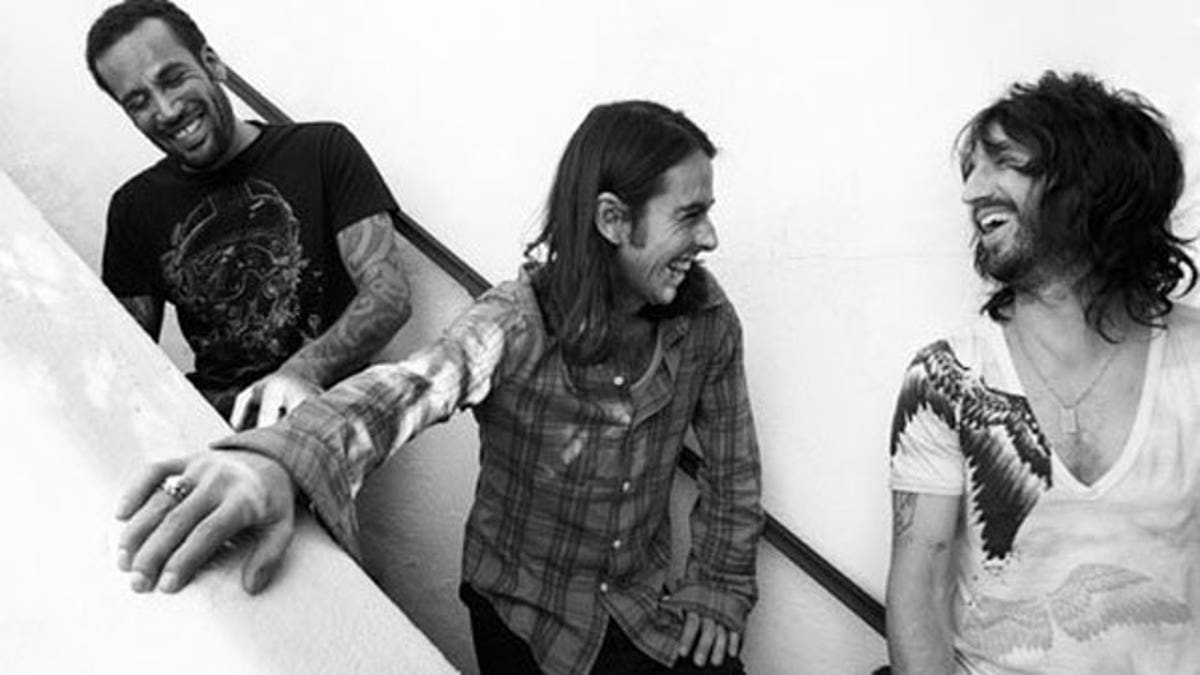 Fistful of Mercy consists of a fistful of music luminaries.
Last week, folk rocker Ben Harper made headlines in the music world by forming the all-star supergroup Fistful of Mercy with Dhani Harrison (son of late Beatles guitarist George Harrison) and singer-songwriter Joseph Arthur.
"I never thought we'd pull off an entire album, [I thought] maybe we'd get an EP," Harper told Rolling Stone. "The three of us were able to create something we never could have done on our own."
SODAHEAD SLIDESHOW: See the greatest and all-star bands.
But Harper, Harrison, and Arthur are certainly not the first musical "supergroup." In fact, Harrison described their band as "very Wilbury style," referring to his dad's supergroup, the Traveling Wilburys, which consisted of George Harrison, Jeff Lynne, Roy Orbison, Tom Petty, and Bob Dylan, as well as drummer Jim Keltner.
The legacy goes back even further to bands like Crosby, Stills, Nash, and Young, which famously consists of David Crosby, Stephen Stills, Graham Nash, and Neil Young.
But what about modern supergroups, like Them Crooked Vultures and even mash-ups like Jay-Z and Linkin Park? Do they make great music together or are they just gimmicks to sell records?