Actress Jamie-Lynn Sigler, Fiancé Welcome Baby Boy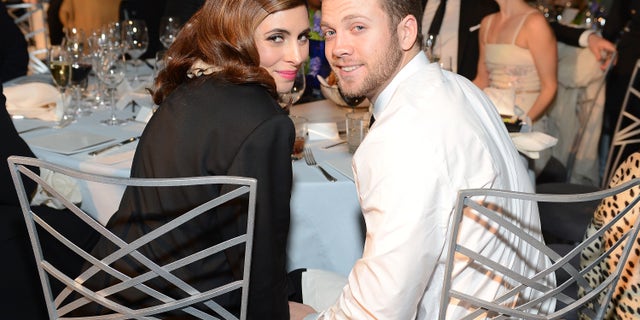 Jamie-Lynn Sigler is a mom!
The former "Sopranos" star welcomed a new baby boy Aug. 28 with fiancé Cutter Dykstra.
"Both mommy and baby are great!" a rep for the actress told Us Weekly. The baby's name is Beau, according to People.
This is the first child for Sigler, 32, and Dykstra, 24, a Washington Nationals minor league infielder. The couple became engaged in January and announced their pregnancy just weeks later – shocking fans.
"We definitely thought it was going to be a slow relationship process and possible engagement – I felt like it was coming – so the baby definitely threw us for a loop," Sigler said in April, according to People.
Us Weekly reports the actress had a rough beginning to the pregnancy.
"The first few months were not fun. It got pretty hard, but I feel fantastic now," Sigler told the magazine. "It's the most natural thing your body can do. I have no part in anything that's happening with the baby. I'm just kind of a vessel, so it really is a miracle and it really is an exciting time."
This will be the first marriage for Dykstra, whose father is baseball player Lenny Dykstra. Sigler was married to her manager A.J. DiScala from 2003 to 2005.
Sigler, who is of European and Cuban descent, stars in the show "Guys with Kids."
Follow us on twitter.com/foxnewslatino
Like us at facebook.com/foxnewslatino