Venezuela's opposition leaders reject Maduro's 60-day state of emergency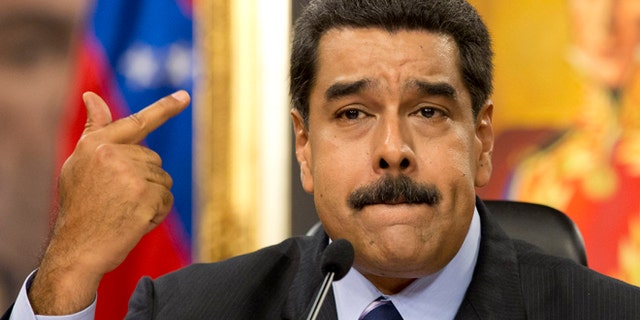 NEWYou can now listen to Fox News articles!
Venezuelan President Nicolás Maduro's 60-day state of emergency is facing a major backlash from opposition leaders in the country.
Opposition leader Henrique Capriles called the move unconstitutional Tuesday because Maduro acted unilaterally. Capriles said Venezuelans should reject the decree.
Capriles, a two-time presidential candidate, is expected to lead a march through the streets of Caracas on Wednesday to support calls for a voter referendum on whether to oust Maduro from office.
Maduro declared the state of emergency over the weekend, giving himself decree powers to intervene in the economy and protect national sovereignty. He said the expanded powers were needed to guard against U.S. meddling in the socialist country.
The opposition has filed a petition with enough signatures to authorize conducting a broader petition drive on holding a recall referendum.
But on Tuesday, Maduro called that initiative "optional." He went on to accuse the opposition of working with the U.S. to orchestrate a coup against him.
Thousands of people tried to march to the electoral body last week, but were turned back by police who used tear gas.
A majority of voters tell pollsters they want to see Maduro gone. They handed the opposition a landslide victory in congressional elections in December, but state institutions have blocked the opposition-controlled congress from passing any legislation.
On Tuesday, Maduro said the congress had lost its legitimacy.
"I don't expect anything good from congress. It's a matter of time before it disappears, because it doesn't represent our national interest," he said.
Based on reporting by The Associated Press.