Suspect in German neo-Nazi murder trial speaks for 1st time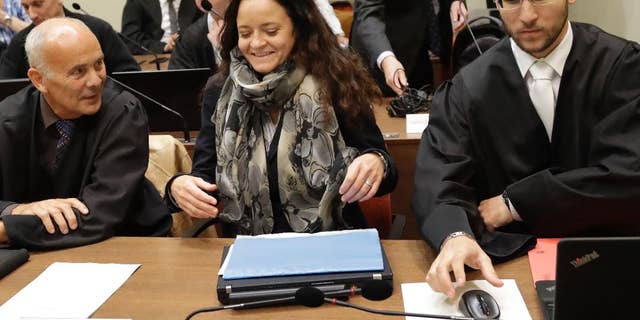 NEWYou can now listen to Fox News articles!
BERLIN – A German woman on trial for being part of a neo-Nazi group suspected of killing 10 people has spoken in court for the first time to disavow the nationalist ideas she once believed in.
Beate Zschaepe is accused of membership in the National Socialist Underground, or NSU, which carried out a seven-year murder spree targeting mostly immigrants. The other two core members of the group died in November 2011 following a botched robbery.
Zschaepe told the Munich court on Thursday that she once identified with "elements of nationalist ideology." German news agency dpa quoted her as saying she now judges people "not by their origin or political mindset but according to their behavior."
Zschaepe's trial began in May 2013 and is expected to continue into next year.