Rescue mission for Argentine submarine crew ends, search for sub continues
The search for a missing Argentine submarine will continue but the rescue part of the plan has ended, a spokesman for the country's navy announced on Thursday.
Capt. Enrique Balbi said the mission "extended for more than twice what is estimated for a rescue."
The search for the ARA San Juan has lasted for 15 days since it first vanished on Nov. 15 with 44 crew members on board.
The submarine was sailing from the extreme southern port of Ushuaia to the coastal city of Mar del Plata, about 250 miles southeast of Buenos Aires. It was originally scheduled to arrive last Monday at a navy base there.
The navy said the submarine reported a battery failure before it disappeared but investigators had no specific details of the problem.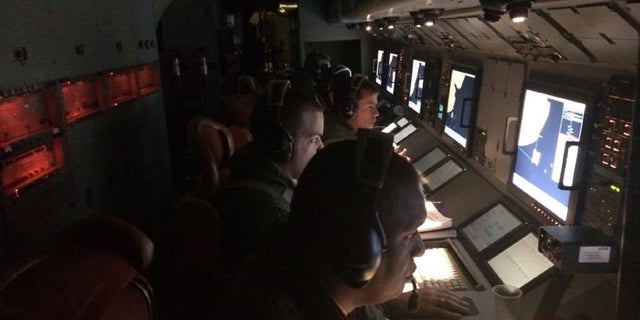 After tracing several unsuccessful leads, investigators confirmed last Thursday that an explosion occurred near the time and place where the sub vanished.
Rescue teams had decided to reinvestigate an area in the South Atlantic after officials said they determined a noise heard hours after the vessel went missing could help pinpoint its location.
Balbi said the "hydro-acoustic anomaly" originated about 30 miles from the submarine's last reported location on Nov. 15 in the South Atlantic before going off the grid.
Hopes for survivors had already dimmed because experts have said the crew only had enough oxygen to last up to 10 days if the sub remained intact under the sea.
More than a dozen countries were involved in the search for the missing sub, including the United States. Search teams combed an area of some 185,000 square miles, which is roughly the size of Spain.
The Associated Press contributed to this report.