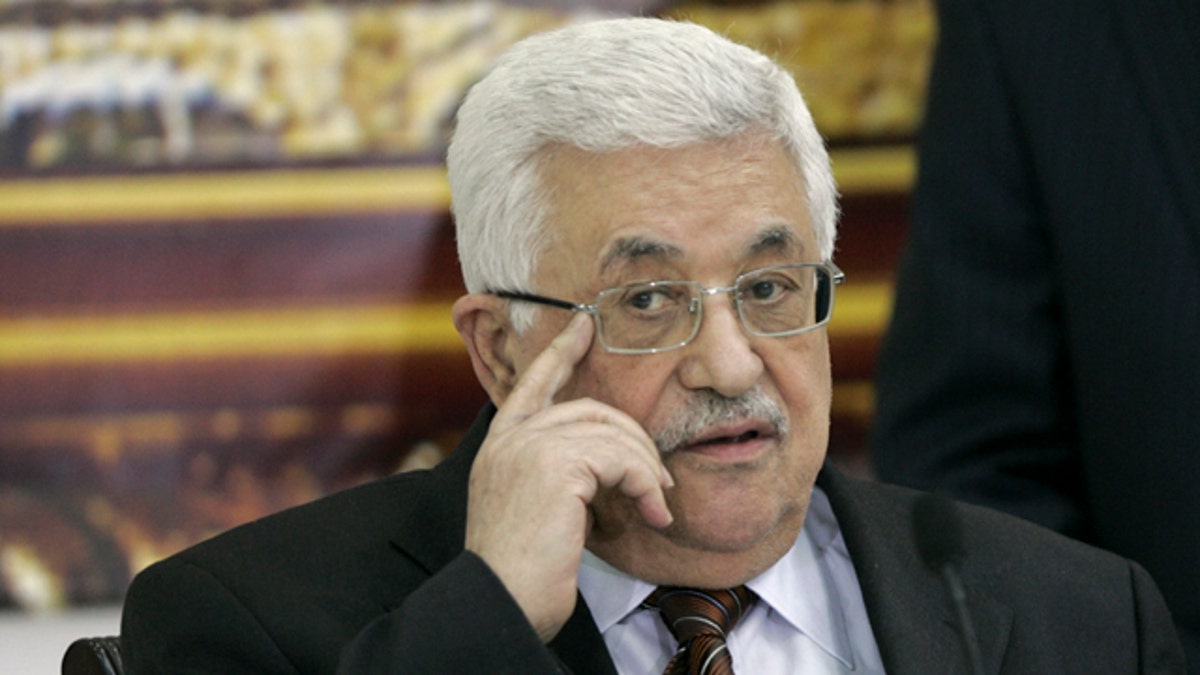 RAMALLAH, West Bank -- Palestinian President Mahmoud Abbas on Wednesday slammed a peace vision presented by Israel's prime minister and suggested the Palestinians now have their sights firmly set on seeking U.N. recognition of a Palestinian state in September.
Israeli leader Benjamin Netanyahu's speech to the U.S. Congress on Tuesday was filled with "falsehoods and distortions," Abbas told leaders of the Palestine Liberation Organization and his Fatah movement. "He did not say anything we can build on positively."
Abbas' comments marked the first time he responded publicly to a total of four speeches by Netanyahu and President Barack Obama over the past week.
Abbas praised Obama's parameters for a Mideast peace deal, saying they lay a positive foundation for negotiations. Obama said border talks should be based on the pre-1967 Mideast war lines, with mutually agreed land swaps, meeting a long-standing Palestinian demand.
The Palestinians want to establish a state in the West Bank, Gaza and east Jerusalem, territories Israel captured in the 1967 Mideast war. They have said they are willing to consider minor border adjustments through land swaps that would enable Israel to annex some of the largest of dozens of Jewish settlements it has built on occupied territory.
The Palestinians have limited their reaction to Obama's speeches to the border issue, while ignoring U.S. proposals less to their liking, such as calls to recognize Israel as the homeland of the Jewish people.
In his speech to Congress, Netanyahu promised generous territorial concessions, but said Israel would keep east Jerusalem and key parts of the West Bank. He also said Palestinian refugees would have to resettle in a future Palestinian state, not in Israel.
An Abbas aide, Nabil Shaath, called Netanyahu's outlines a "declaration of war" against the Palestinians and said the Israeli leader is not a partner for peace.
Abbas said Wednesday he would consult with Arab League representatives in coming days to discuss the next steps. The Palestinians have developed alternate strategies to negotiations with Israel, largely on hold since 2008, and a bid for U.N. recognition of a Palestinian state in the 1967 borders is a centerpiece.
Abbas said negotiations remain his first choice but that if that option is closed, "we are going to go to the option of (U.N. recognition in) September."
Abbas defended the U.N. bid against criticism from Obama, who said the Palestinians should not engage in what he said were futile attempts aimed at isolating Israel diplomatically.
"Our goal is not to isolate Israel nor to challenge its legitimacy," Abbas said. "This is not a unilateral act. The unilateral act is (Israeli) settlement expansion."