Five, head of Nobel Peace Prize awards committee dead at 65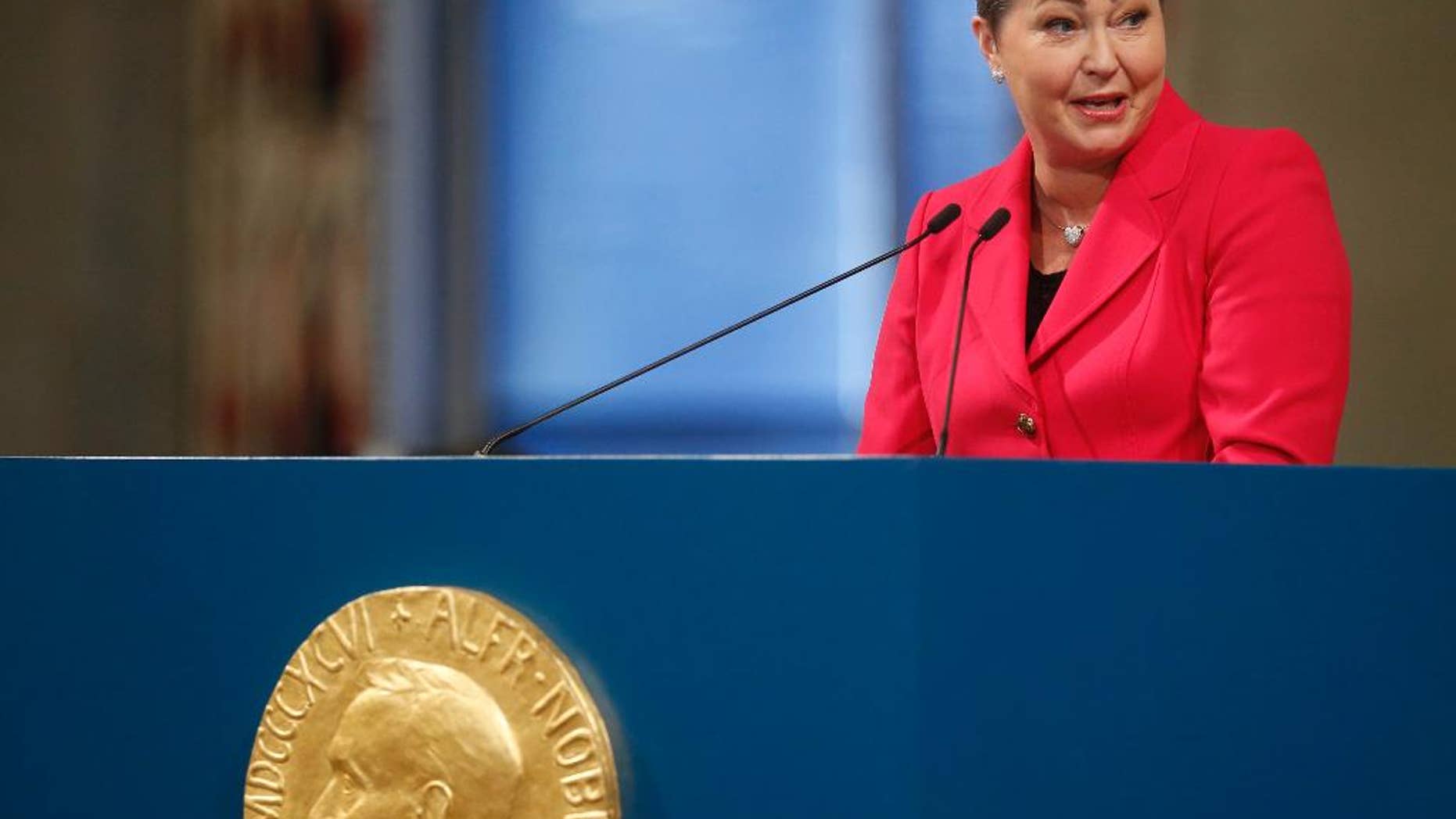 HELSINKI – Norwegian Nobel officials say the head of Norwegian Nobel Committee, Kaci Kullmann Five, has died at age 65.
Olav Njolstad, director of The Nobel Institute, says Five, who had been a member of the prestigious Nobel Peace Prize awarding committee since 2003, died Sunday after being treated for a recurrence of cancer.
Five was elected chairwoman of the committee in 2015. She announced the winner of last year's prize in October — Colombian President Juan Manuel Santos — but was unable to attend the December ceremony due to illness.
She was also known as a political pioneer, who provided an important role model for many women.
Norwegian Prime Minister Erna Solberg described her as "a strong and good person."
She is survived by a husband and two adult children.