Controversy at elite NYC school over political staffer helping select incoming students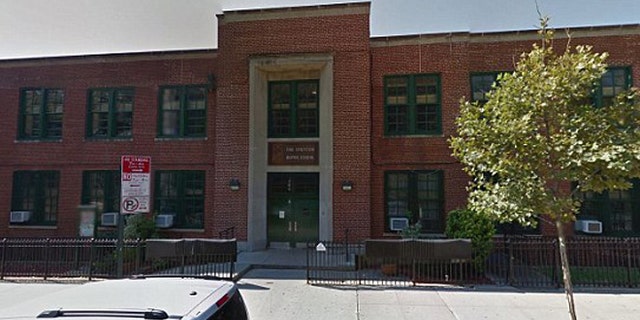 Authorities say that black and Latino students were kept out of the highly-regarded Spuyten Duyvil School in the Bronx, New York, in order to make room for the children of more affluent families.
New York City's Department of Education (DOE) officers say that Andrea Feldman, the principal at Spuyten Duyvil – an elementary school in the posh Riverdale section of the Bronx, which is also known as P.S. 24 – was removed from her leadership position at the school after allegedly allowing a staffer for state Assemblyman Jeffrey Dinowitz to register incoming kindergarteners last spring for the 2016-17 school year.
Feldman's supervisor, the District 10 superintendent Melodie Mashel, resigned from her post Saturday after investigators concluded that she had used "poor judgment" in allowing the staffer to take part in the school's registration.
The P.S. 24 assistant principal, Manny Verdi, according the New York Daily News, is currently suing the DOE for $14.2 million, claiming that Mashel, at Dinowitz's instruction, tried to get him fired for blowing the whistle on the staffer's involvement. According to the newspaper, he also plans to sue Dinowitz for $5 million.
Ezra Glaser, Verdi's lawyer, claims Feldman, Mashel and Dinowitz in effect prevented kids from lower-income families from attending P.S. 24, and targeted his client after he complained about it.
"Parents should be outraged their kids' records were accessible to politicians," Glaser told the Daily News. "Privacy rights have been violated."
"There is no allegation that a single person was turned away," Dinowitz told the paper. "The DOE is more interested in criticizing volunteers than addressing the underlying problem — this school is severely overcrowded because DOE policies regarding zoning laws have not been adhered to."
As of Monday, Feldman, a 28-year veteran of the city school system, still occupies her position at P.S. 24 as no replacement has been named.
According to the Daily News, DOE spokeswoman Devora Kaye said Feldman received a disciplinary letter to her file in addition to her demotion.
"We have clear student registration and privacy regulations to serve students and families, and we have a process in place to address any failure to follow these regulations," she said.