Colorado And Washington Grapple With Criminal Complexities Of Pot Legalization Laws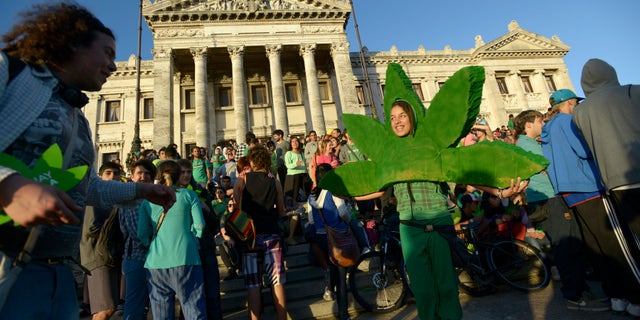 DENVER – Some people convicted of possessing small amounts of marijuana in Colorado can ask for those convictions to be thrown out.
The Colorado Court of Appeals ruled Thursday that, under the law that legalized recreational marijuana, people whose cases were under appeal when Amendment 64 took effect are eligible to have their convictions reversed.
Brian Vicente, one of the amendment's authors, called the ruling a "huge victory." Vicente said Colorado prosecuted as many as 9,000 cases a year for marijuana possession. After pot was decriminalized, a number of appeals were still in the courts.
Tom Raynes, director of the Colorado District Attorneys' Council, said it would be difficult to quickly pin down how many cases would be affected by the ruling, but he believed the number would be small.
Attorney General John Suthers said his office likely would appeal, noting it is well-established that laws cannot be applied retroactively unless lawmakers or voters clearly indicate they should be.
"That was not the case with Amendment 64," Suthers said in a statement.
In Washington, the only other state where selling marijuana is legal, the FBI is refusing to run nationwide background checks on people applying to run pot businesses, even though it has conducted similar checks in Colorado.
Washington state has been asking for nearly a year if the FBI would conduct background checks on its applicants, to no avail.
The bureau's refusal illustrates the quandary the Justice Department faces as it allows the states to experiment with regulating a drug that's long been illegal under federal law.
Without the background checks, there are increased possibilities that people with troublesome criminal histories could wind up with pot licenses in the state — undermining the department's own priorities in ensuring that states keep a tight rein on the nascent industry.
The Justice Department declined to explain why it isn't conducting the checks in Washington when it has in Colorado. Stephen Fischer, a spokesman for the FBI's Criminal Justice Information Services Division, referred an Associated Press inquiry to DOJ headquarters, which would only issue a written statement.
"To ensure a consistent national approach, the department has been reviewing its background check policies, and we hope to have guidance for states in the near term," it said in its entirety.
In Washington, three people so far have received licenses to grow marijuana — without going through a national background check, even though the state Liquor Control Board's rules require that that they do so before a license is issued.
"The federal government has not stated why it has not yet agreed to conduct national background checks on our behalf," Washington state Liquor Control Board spokesman Brian Smith said in an email. "However, the Liquor Control Board is ready to deliver fingerprints as soon as DOJ is ready."
In the meantime, officials are relying on background checks by the Washington State Patrol to catch any in-state arrests or convictions. Applicants must have lived in Washington state for three months before applying, and many are longtime Washington residents whose criminal history would likely turn up on a State Patrol check. But others specifically moved to the state in hopes of joining the new industry.
Based on reporting by The Associated Press.
Follow us on twitter.com/foxnewslatino
Like us at facebook.com/foxnewslatino