Wounded Warrior Project gives Ohio families a Christmas to remember
Families across the state of Ohio were able to get into the holiday spirit last week when the Wounded Warrior Project treated veterans and their loved ones to a heartwarming Christmas experience.
Wounded U.S. military veterans, along with spouses, parents and children, were given the opportunity to cut down their very own Christmas tree at the Pine Tree Barn in Wooster last Wednesday as part of an effort to bring wounded veterans together for the holidays.
"It's a busy time of year, so any time we can give these men and women a chance to get together, we do that," Rob Louis of the Wounded Warrior Project told Fox News.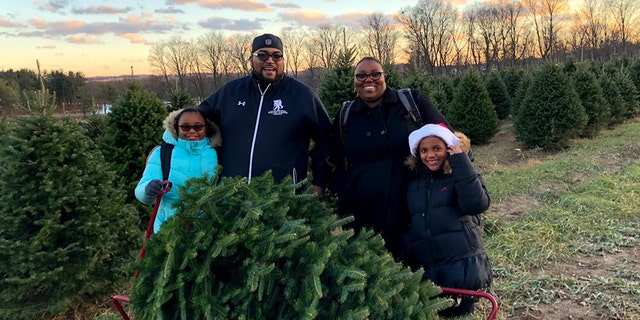 Ten families from all over Ohio were able to visit Santa and Mrs. Claus, open presents, spend time with other families in similar situations and cut down a Christmas tree — referred to by Louis as "a good old Clark Griswold moment," in reference to the famous holiday classic, "National Lampoon's Christmas Vacation."
"This time of year, the holidays, everything gets so busy and you don't really have a chance to stop and reflect," Louis said. "So this kind of outing gives families time to take a break."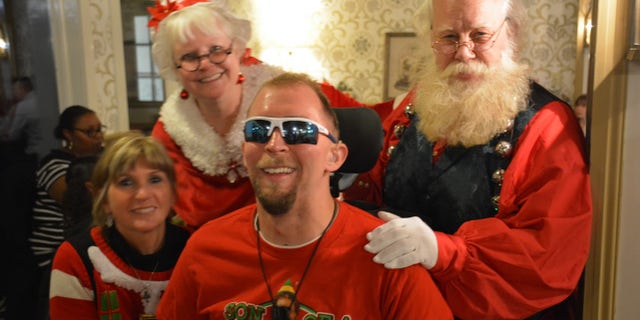 The event, organized with the help of Pfizer Pharmaceuticals, "meant a lot" to the wounded veterans and their families.
"They can't have big Christmas events for their kids because they don't have the income they used to have when they were active duty," Louis said of the veterans.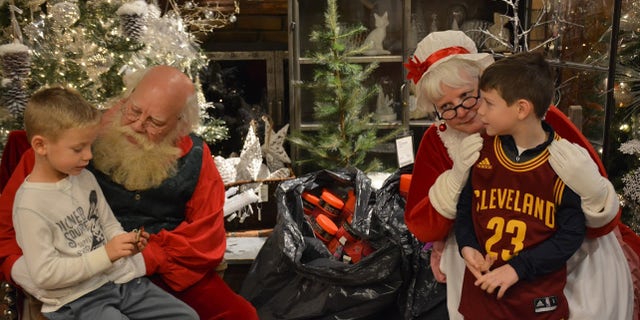 Louis added that "Seeing these kids when they got their gifts … the way their faces lit up was great."
The Wounded Warrior Project is a non-profit organization that's primarily focused on the mental health of wounded U.S. veterans, Louis said, and noted that an event like this "gets these men and women out of the house, gets them connected with other veterans."