Wounded eagle rescued by Oregon State Police, transported in cruiser as 'back seat driver'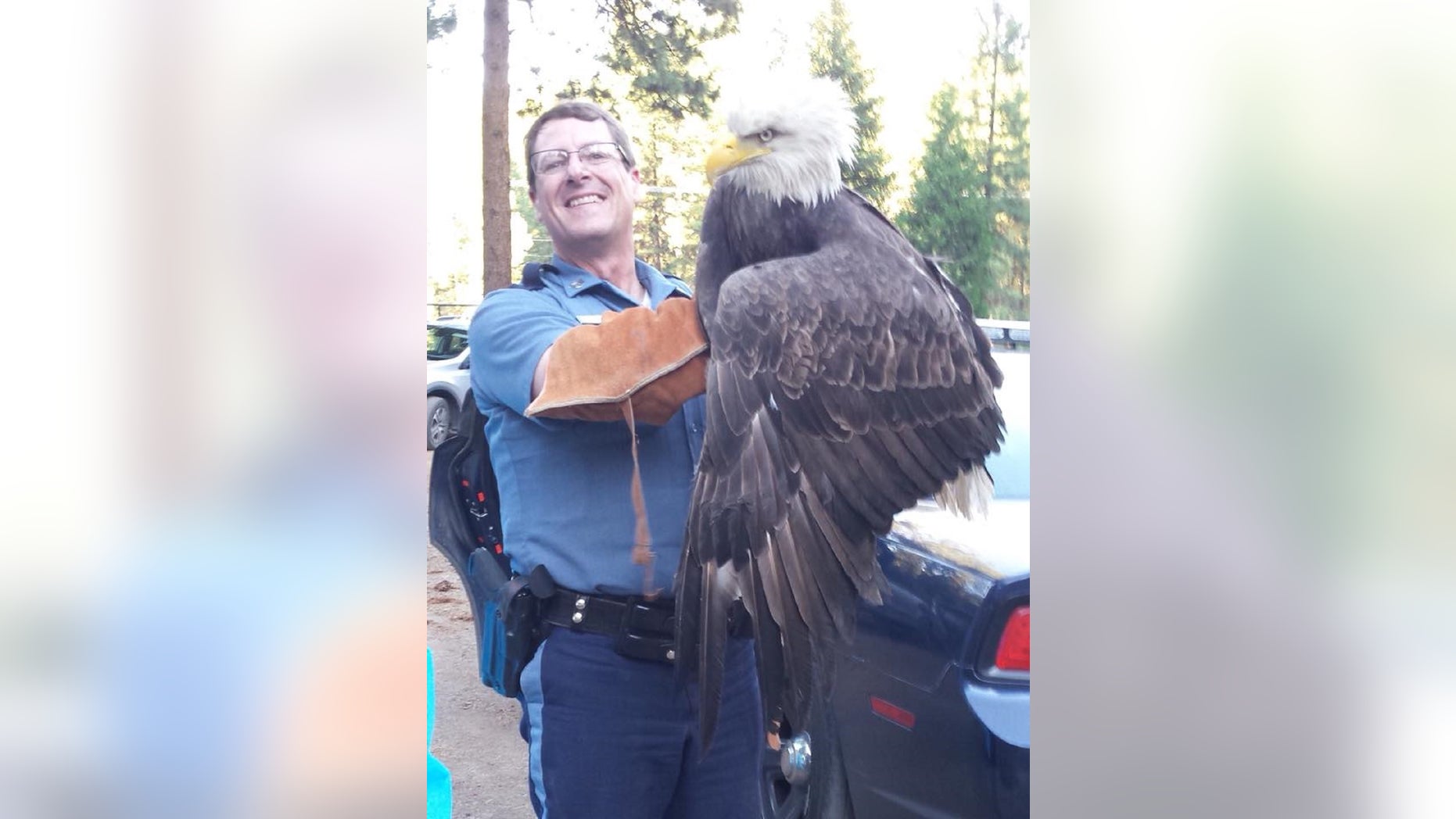 An Oregon State Police (OSP) sergeant rescued a wounded female eagle over the weekend before transporting it in a police cruiser, state authorities said on social media.
"Sgt. First Class Hand was able to assist with a rescue of this injured eagle near Beatty, Oregon," OSP said in a tweet alongside photos of the trip.
Hand "met with a ranch manager and learned the eagle had been seen several times in an alfalfa field and appeared to be injured," State Police wrote on Facebook. 
"The team looked for the eagle and were unable to locate it, but noted that each time it was reportedly seen, it seemed to be getting closer to the ranch manager's residence," they added.
The ranch manager eventually text messaged Hand to say the bird was spotted in the yard. That's when Hand saw the winged creature and caught it.
VIETNAM VETERAN, NEW YORK STATE DEPUTY ARREST MAN ACCUSED OF STEALING DOG TAGS FROM WAR MEMORIAL
The bird was then transported in a cruiser, with state police using the hashtag "backseatdriver."
The post said the bird, which may have had a dislocated wing, was transported to Badger Run Wildlife Rehab.
The Facebook post has received more than 2,300 reactions and 180 comments as of Tuesday evening.
"Praying she makes a full recovery, and because of this officer hopefully she will be returned to where she came from," one user wrote.
"Thank you ranch manager and OSP," another user wrote.