Woman convicted in fatal shooting of husband after defense argues son did it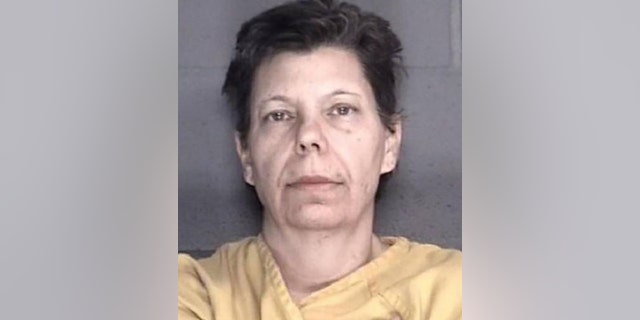 A Kansas woman was convicted of first-degree murder Friday in the shooting death of her husband as a jury rejected her defense attorneys' closing argument that their son was the real killer.
Prosecutors said Barbara Frantz, 52, was identified as the shooter by her estranged husband, Gary Frantz, as he lay dying of six gunshot wounds in the parking lot of his apartment complex on Jan. 27, 2017, the Kansas City Star reported.
"My wife," Gary Frantz was recorded saying by responding officers when they asked who shot him.
But Barbara Frantz's defense attorneys pointed out that Gary Frantz made another statement on the recording before that: "My boy," the paper reported.
"We believe (Barbara Frantz's son) did it," defense attorney Stacey Schlimmer said in her closing argument.
Schlimmer maintained the son's guilt, saying he had argued with Gary Frantz before the shooting, had access to his mother's apartment and had knowledge of the murder weapon, the paper reported. Witnesses had also initially identified the shooter as male.
Witnesses said the shooter was 5 feet, 6 inches tall, 115 pounds, with short hair and no facial hair: descriptions that matched Barbara Frantz, the paper reported. She was also picked up by police while driving a silver two-door Hyundai, similar to witnesses' descriptions of the shooter's getaway vehicle.
A bullet casing matching ones found at the scene was also discovered in Barbara Frantz's apartment. Investigators determined they were all fired from the same gun, the Leavenworth Times reported.
"I hope you rot in hell. If not, I hope you rot in prison."
Prosecutors also presented Facebook posts Barbara Frantz had written hours before Gary Frantz was shot. She wrote of her husband, "I hope you rot in hell. If not, I hope you rot in prison," the paper reported.
The two-week trial was the longest jury trial in Leavenworth County history, county prosecutor Todd Thompson told the paper.
Barbara Frantz was scheduled to be sentenced July 25.