Woman arrested, charged in stabbing death of Washington DC attorney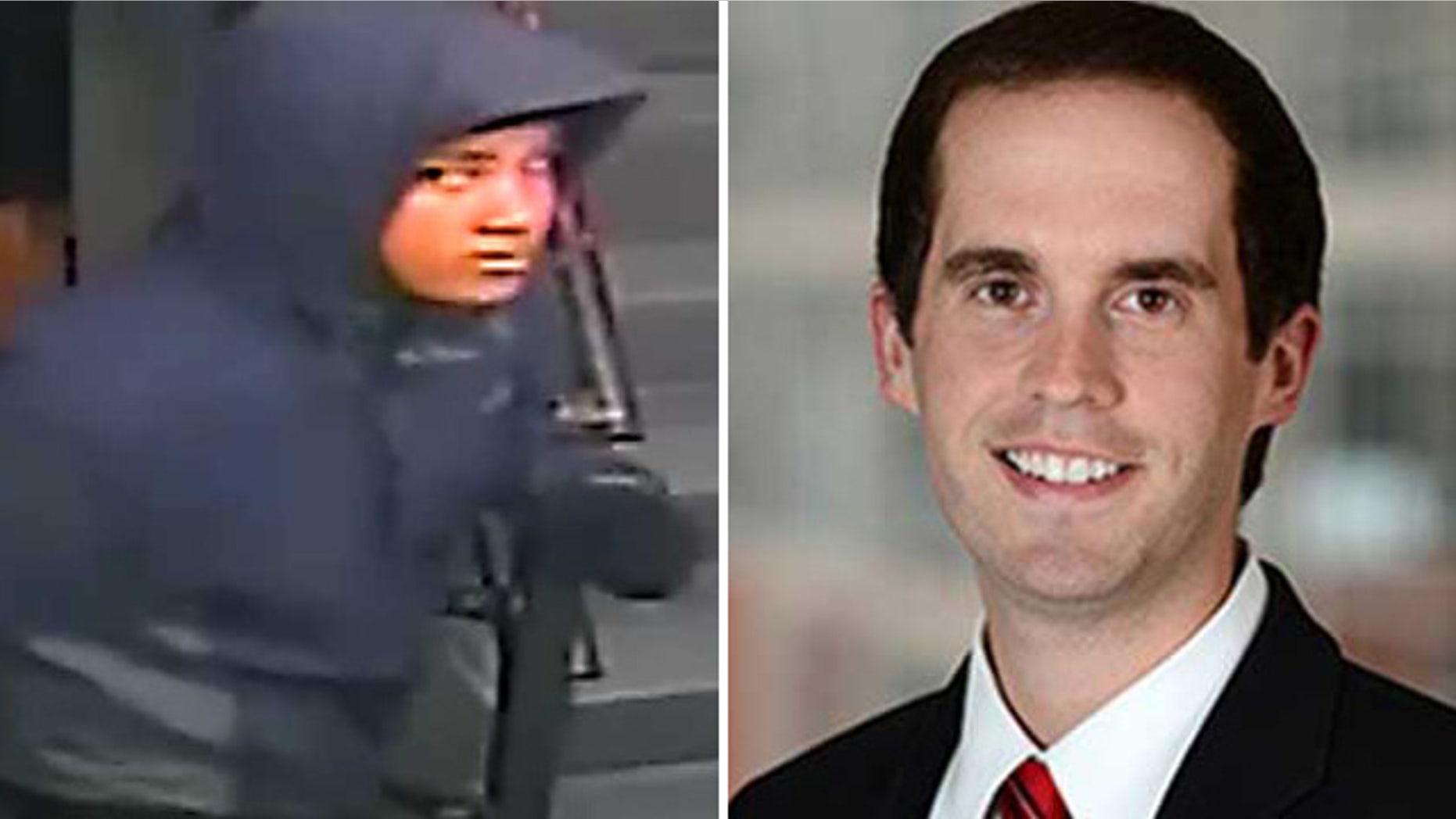 Police have charged a woman with murder in connection with the stabbing of a lawyer found dead in an upscale Washington D.C. hotel.
Jamyra Gallmon, 21, was arrested Wednesday afternoon and charged with first-degree felony murder while armed.
The body of David Messerschmitt, 30, was found inside a fourth floor room at the trendy Donovan Hotel early on the morning of February 10.
According to court documents, officers found blood on the floor, walls and door of the room. A wallet was found next to Messerschmitt with various credit cards and identifying documents spread throughout the room.
The affidavit says credit cards, an HP computer, lubricant, condom, enema, cell phone, bedding, watch, towel, curtain and swabs were some of the evidence seized in the search. Fingerprints were also found in the room.
D.C. police had previously released surveillance video and photographs of a person of interest seen coming into the hotel and walking up some stairs the evening Messerschmitt was stabbed
The Washington Post reported that Messerschmitt lived with his wife in Washington's Capitol Hill neighborhood. The paper quoted a family friend as saying that Messerschmitt was at work at his firm's office on Feb. 9 and left at about 5:30 p.m. According to the report, police said he texted his wife a couple of hours later to say he'd be home in an hour or so.
Messerschitt's wife filed a missing-person report with police shortly after midnight the next day. A search-warrant affidavit seen by the Post said that police called the hotel to ask of Messerschmitt was staying there. It was not clear what evidence led police to the hotel or what Messerschmitt was doing there.
Two law enforcement officials told the Post investigators believe the motive for the killing was robbery.
Gallmon will appear before a judge at D.C. Superior Court on Thursday.
The Associated Press contributed to this report. 
Click for more from MyFoxDC.com.
Click for more from The Washington Post.