Wisconsin officer issues 'pity' warning after finding funny note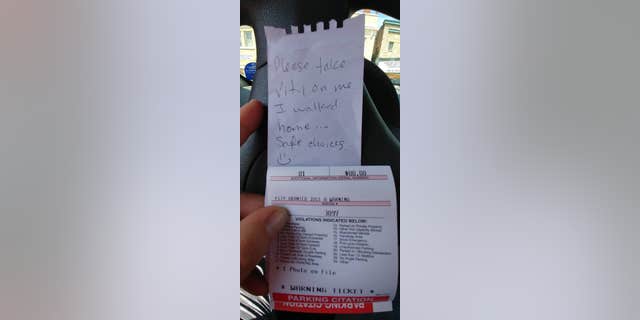 NEWYou can now listen to Fox News articles!
It pays to be honest and responsible, especially in this Wisconsin town.
A police officer in Wausau issued a warning to a driver after finding a humorous note on a car parked in an overdue meter spot last weekend.
Parking Control Officer Jim Hellrood was making his rounds in the neighborhood when he came upon a vehicle that was parked in a metered lot overnight, the Wausau Police Department wrote on its Facebook page on Monday. Just as he was about to write a ticket, he spotted a note scribbled on a piece of paper.
"Please take pity on me. I walked home...safe choices =)" the note read.
AUSTRALIAN DOG GETS NEW JOB AFTER FAILING POLICE PUP TRAINING
Instead of issuing a ticket, Hellrood issued a warning with the phrase, "pity granted."
"Hellrood can appreciate people making safe choices, and a good sense of humor," the department wrote.
"Thanks to this resident for sharing!"
It's unclear why the vehicle owner wasn't able to drive that night, but his funny plea to the officer has garnered more than 2,000 reactions on Facebook.