Wildlife park: Bear cubs rescued after mother is euthanized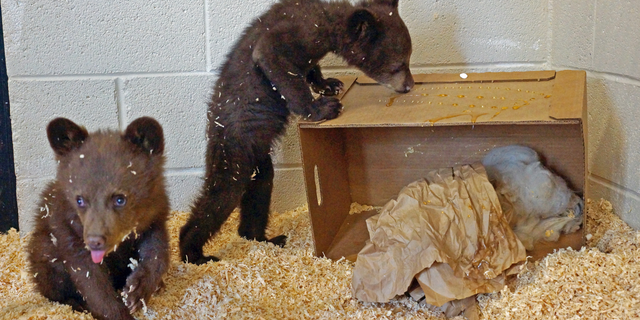 WILLIAMS, Ariz. – A wildlife rescue park south of the Grand Canyon is caring for two orphaned cubs after their mother was euthanized.
The 4-month-old black bears had been rescued from a treetop in Arizona's White Mountains over the weekend. A local tree trimmer carried one down in a backpack, and the other male climbed down on its own.
Their new home is at Bearizona in Williams.
The Arizona Game and Fish Department says it euthanized the cubs' mother because she already had been removed once from the town of Pinetop-Lakeside.
Spokesman Bill Andres says a local resident was issued a written warning for leaving out a buffet of strawberries, oatmeal, peanuts and water for the bears.
He says authorities learned the adult bear had cubs only after she was put down.