Who needs flowers? Couple celebrates wedding by posing with puppies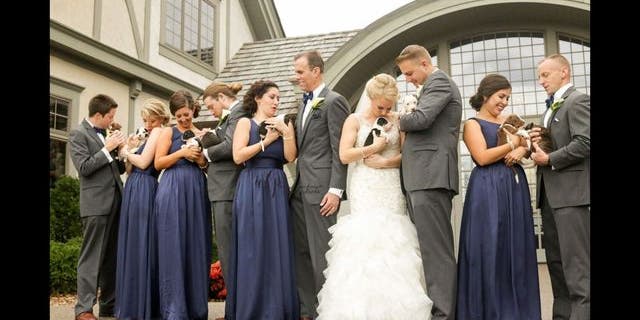 No bouquets here: A bride and groom in Minnesota celebrated their wedding day by posing with pit bull puppies.
Kathryn and Brad Ziemer said they wanted to highlight the work of Secondhand Hounds, a nonprofit that rescues dogs from high-kill shelters. So instead of flowers, the couple chose puppies when they tied the knot Saturday at a golf club in Maple Grove, outside Minneapolis.
Kathryn Ziemer replied, "Who doesn't love puppies?"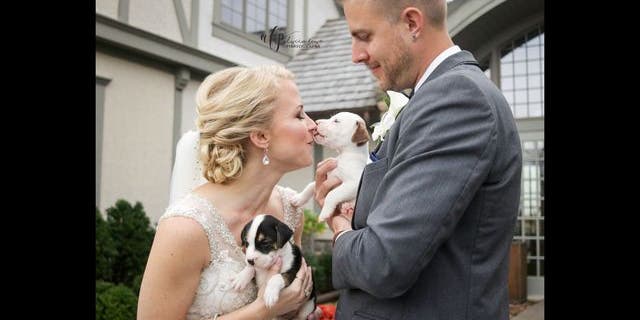 Still, while having puppies at the wedding was special to her and her new husband, she said it was more about the animal rescue, which she called "incredible."
Members of the wedding party didn't even know about the puppies until they went outside for group photos and found 13 young pit bulls waiting for them, Fox 9 reported.
"It is an honor and a privilege to be involved with such a respectable rescue," the photographer, Alycia Petrie, said. She told Fox News she was on the staff at Secondhand Hounds when she wasn't snapping wedding photos.
The Associated Press contributed to this report.