Wesleyan University Students Complain New Housing Policy Exerts Too Much Control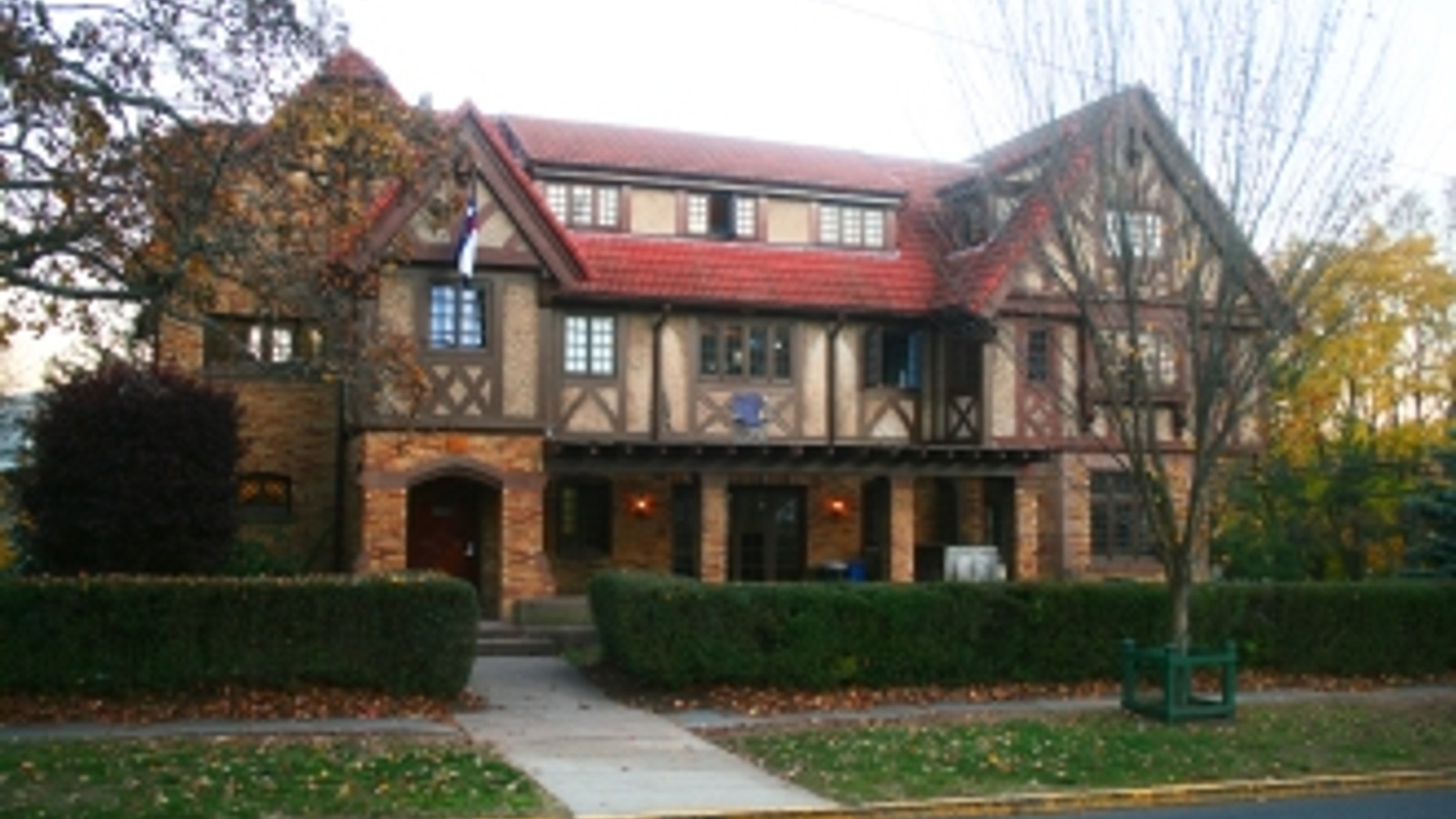 Students at Wesleyan University say their social lives are being taken over by their schools administration. They fear new language in a housing policy coming into effect in the fall tells them where they can and can't hang out off campus.
"It feels like you are still living with mom and dad," said Tom Miceli, a junior at the small Middletown, Conn., college.
They say the wording of the policy is unclear, and the college has gone too far under making the new revisions.
"Students want to be treated like they are adults," junior Jeff Tanendaum said.
David Pesci, Wesleyan University's director of media relations, said the students are overreacting to the changes.
"They're stretching the definition of the rule," Pesci said.
Pesci told FoxNews.com that next fall the regulations aren't changing, just being more heavily enforced to protect the students. He said the revisions are being made only to tell students they will face disciplinary action if the rules are broken.
Administrators at the college sent out an e-mail notifying students about the revised policy last Monday.
The revision states, "Wesleyan students are prohibited from using houses or property owned, leased or operated by private societies that are not recognized by the University. This prohibition includes using such houses or property as residences, taking meals at such houses or property and participating in social activities at such houses or property."
The university requires all undergraduate students to live in approved housing, both on and off campus.
"All of our current fraternities affiliated with the university abide by that—as well as our program housing," said Pesci.
But Tanendaum isn't convinced. He said if students wish to gather at any private society, such as "The Italian Society," it would have to be approved by college officials, or else they could face consequences.
Tanendaum is the president of the Beta Theta Pi fraternity, which is no longer associated with the university.
"We were not granted to live on campus this year. The 14 of us lived off campus, but we're forced to pay for dorm rooms on campus, too."
He said because they aren't affiliated with the university, it's possible the university could bust them for holding social functions.
Miceli, president of the Delta Kappa Epsilon fraternity, which is affiliated with the university, said the rules give him anxiety about what the university can do under the new policy.
"It's a slippery slope. If they can pass this, what else can they pass?" he said.
Wesleyan University's student body president, Micah Feiring, said the new revisions were made without any student input.
"The administration is usually very good about working with students," he said, referring to policy revisions. "But this time they did not."
Adam Kissel, vice president of programs at thefire.org, a student rights organization, said under the new rules all undergraduate students on campus are at risk.
"The way the policy is written, all kinds of private associations all kinds of private organizations are in the same situation," he said.
If students don't get approval of where the social function is being held, they could get penalized, Kissel said.
"It means going to a church service, going to the Elks, going to the Salvation Army where the Kiwanis meets."
Thefire.org sent a letter Wednesday to the university's president saying the revisions violate the students' freedom of association, which has been granted to students since 1969.
FoxNews.com spoke with Steve Green, professor of law at Willamette University in Salem, Ore. Green reported that as a private university, Wesleyan administrators could ban social "unofficial" fraternities and sororities. They can also take control of students housing options.
However, he said part of the provision is "too vague."
"It does not define 'using' with respect to what type of housing." He wondered if students could rent or use a house as a business or non-profit organization.
Green also stated that it was unclear what "taking meals" meant, and that it's "overboard in prohibiting any meals, regardless of how infrequent."
Tanendaum said Friday students organized a petition. At lunch time, 450 students signed asking for changes in the new revisions: "The implication of this policy is that it dismisses the agency of all students, making decisions for us on where we can and cannot freely associate," it said.
They are sending the petition to the administration. Thefire.org is also waiting for a response to their letter.
Meanwhile, Pesci said the students don't have anything to worry about. They are constantly looking out for the best interest of the students.
"We really want to create the safest environment possible," he said
Feiring concluded his interview with FoxNews.com saying that the student government plans to work with the administration to clarify the policy, or if needed, they will amend it to make it less restrictive.