Wedding ring returned 2 years later after efforts by Boston city employees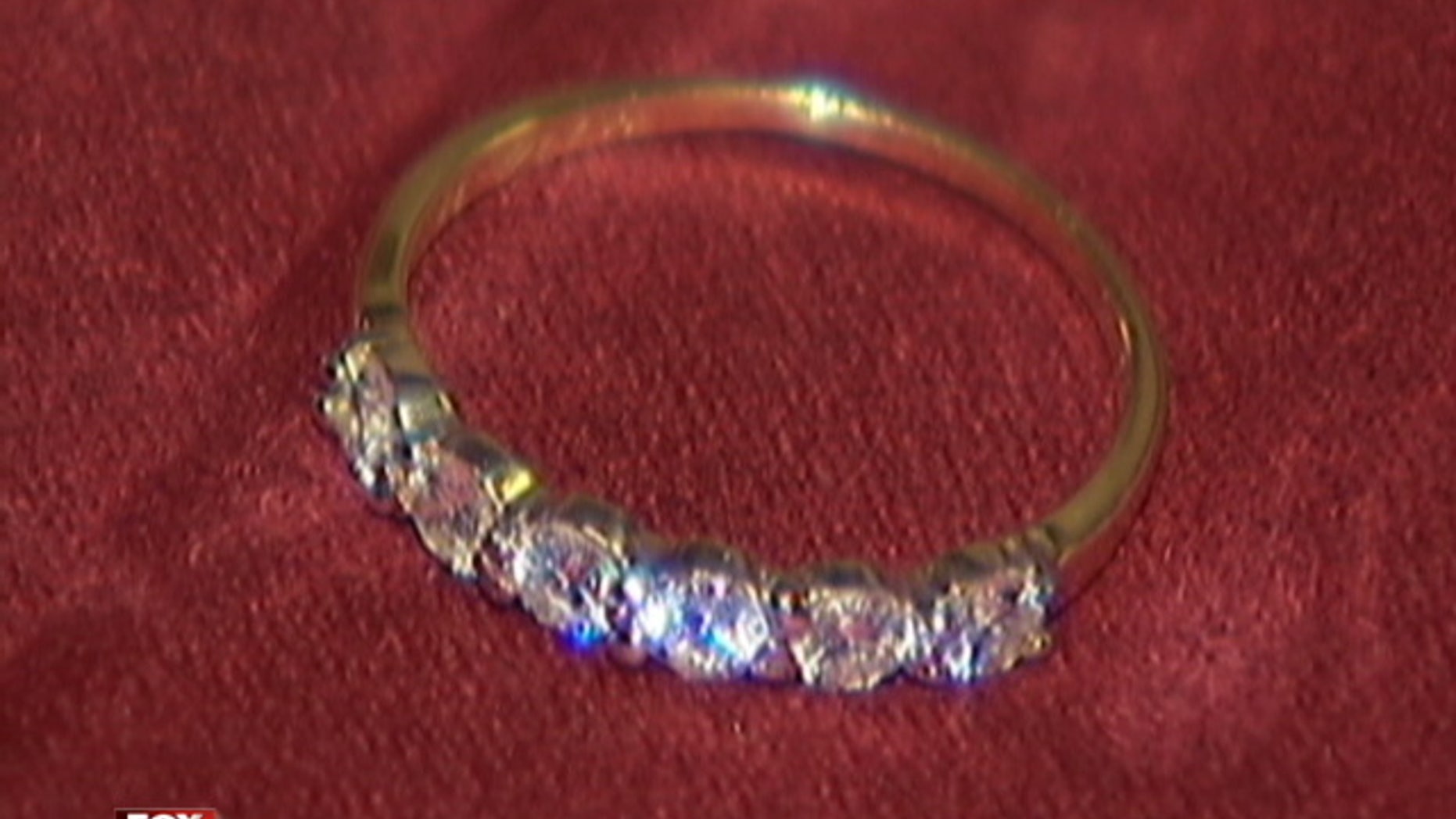 A Boston woman who lost her wedding ring nearly two years ago was reunited with her ring on Friday after Department of Public Works' employees found the ring in the drain and made it their mission to return it to its rightful owner.
Maura Burke thought she had lost her diamond wedding band after it went down the drain Labor Day weekend in 2010.
But DPW employees and Braintree, Mass., Mayor Joseph Sullivan worked together to perform the miracle return mission.
DPW employees reunite Braintree woman with wedding ring: MyFoxBOSTON.com
Maura married her husband Jim Burke 20 years ago in November of 1991. They exchanged wedding bands engraved with their initials "mjm to jmb," as well as the date of their union.
Despite Maura's daily prayers, the ring never reappeared, and the search was deemed a lost cause.
Until DPW employees discovered the ring in the town's drainage system and went to great lengths in order to find its owner. The employees even went a step further and disinfected the ring.
The ring was turned over to the town and a discovery process of trying to find out whether the "mjm" initial married in 1991 could be matched in town records.
Sure enough…it did.
In fact, Mayor Sullivan attended the Burkes wedding. Mayor Sullivan went to the Burkes' home unannounced on Friday evening to return the prized possession.
Overwhelmed with joy, Maura broke down into tears. She plans on thanking the employees who found and returned her ring in person.
The Burkes are happily married with two children.