Walmart offers job back to worker fired after helping assault victim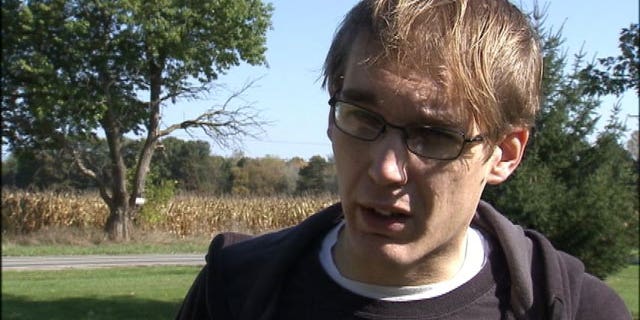 NEWYou can now listen to Fox News articles!
Walmart says it will offer the job back to a Michigan worker who said he was fired after he tried to help a woman being assaulted in the store parking lot.
A spokeswoman for the company said they left messages for 30-year-old Kristopher Oswald to "welcome him back" to the Hartland Township store, northwest of Detroit.
Oswald had told WXYZ-TV earlier that he wasn't sure if he would take his job back if it was offered.
Oswald said he was on his break around 2:30 a.m. Sunday when he noticed a teenager assaulting a woman and asked if she needed help.
"When I heard the woman scream for help all I did was get out of my vehicle and approach with the intention to call the police," Oslwald told MyFoxDetroit.com.
Oswald said the teenager then lunged at him and hit him five or six times, and two friends of the suspect jumped on top of him.
Livingston County sheriff's deputies arrived and stopped the fight. Police arrested 17-year-old Dillon Tierney and charged him with assault and drunk driving. His two friends were released after being questioned.
Oswald, who had been with the company for seven weeks before the incident, said his dismissal papers stated that he had violated company policy, but did not say specifically how the policy was violated.
Oswald told MyFoxDetroit.com that Walmart has policies against workplace violence to prevent employees from assaulting co-workers or tackling a shoplifter, but that it appears that nothing allows for them to assist in situations of imminent danger and self defense.
A spokeswoman for Bentonville, Ark.-based Walmart Stores Inc. told The Assocaited Press on Thusrday that while the company understood Oswald's intentions, his actions violated company policy.
"We had to make a tough decision, one that we don't take lightly, and he's no longer with the company," company spokeswoman Ashley Hardie said.
"The last thing I expected was to not have a job," Oswald said.
Click for more from MyFoxDetroit.com.
The Associated Press contributed to this report.