Voters Head to the Polls in the Badger State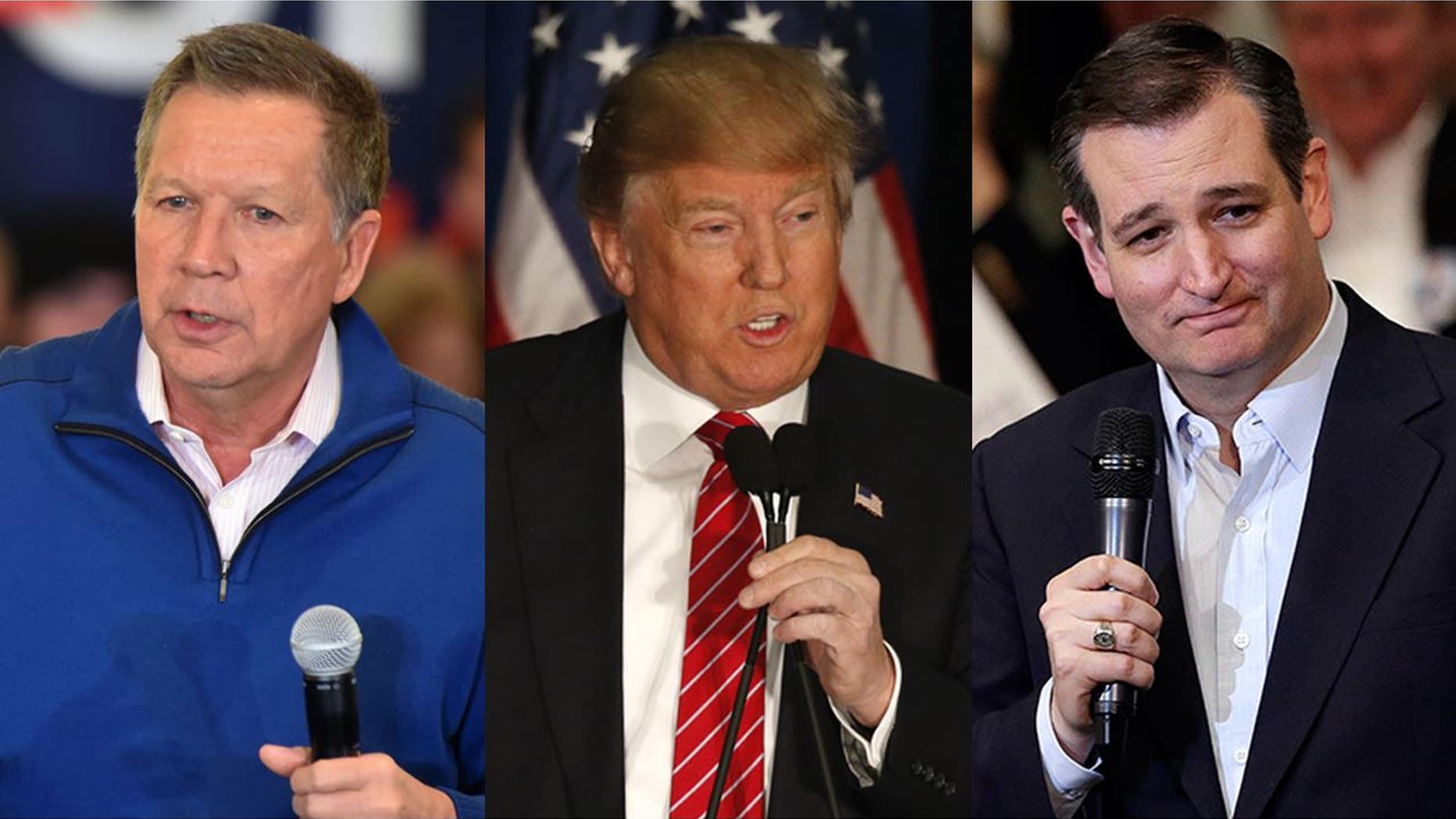 Wisconsin voters head to the polls today in primaries for Democrats and Republicans.
It's a tight race on the Democratic side, with Bernie Sanders leading most polling there. On the Republican side, polls show Ted Cruz leading Donald Trump by double digits with John Kasich pulling up the rear.
Here's how the Washington Post reporters Jose A. DelReal, John Wagner, and Anne Gearan put it today:
"Donald Trump and Hillary Clinton, the front-runners in their parties' presidential nominating contests, have found themselves on the defensive in Wisconsin, where Tuesday's primaries could deliver embarrassing setbacks and further unsettle both races.
A loss for Trump in particular could reset a Republican contest that has been dominated by his outsider candidacy and outsize media presence. Amid scrutiny following several high-profile stumbles, state polls show Trump in a tight race with Sen. Ted Cruz of Texas, prompting speculation about whether Wisconsin could mark the beginning of the high-flying candidate's downfall.
Those polls show Clinton in a similarly tight race with Sen. Bernie Sanders, the self-described democratic socialist from Vermont whose populist, anti-Wall Street message has transformed what was expected to be an easy nomination race for Clinton into a long and arduous slog."
Hillary Clinton and Bernie Sanders have agreed to a debate ahead of the key New York primary. The debate will take place on April 14th in Brooklyn. New York's primary is April 19th.
Politico today is reporting that Sanders is making President Obama keep his role in 2016 on hold for another three and a half months, per anonymous officials. The argument is that Sanders is performing too well to be pushed aside.
Hillary Clinton will be on The View this morning. Bernie Sanders has a TBD event scheduled for this morning.
No events on the GOP side scheduled for our hours so far.
On the GOP side, If Cruz wins tonight, he gets all 42 Wisconsin delegates and makes Mister Trump's path much tougher. If Cruz wins tonight, Trump needs 57% of the remaining delegates to secure the nomination before the convention.
(Sanders would need to win 67% of remaining delegates to catch Clinton).
Cruz has been pressuring John Kasich to drop out of the race. Kasich dismissed the suggestions and says Cruz's path to the nomination is actually even more treacherous than his.
The Washington Post reporting today on a possible Trump strategy against Hillary Clinton suggesting she's weak and frail. The Clinton campaign is apparently very prepared to deal with the charge.
Abby Phillip and Anne Gearan write in the Washington Post today:
"Hillary Clinton's campaign and her allies are planning an aggressive, sober defense of their candidate in response to businessman Donald Trump's trademark personal attacks, which he has already aimed her way. As he did with other candidates, "lyin' " Ted Cruz, "low-energy" Jeb Bush and "little" Marco Rubio, Trump has slapped labels on Clinton that he hopes will stick: weak and incompetent. Clinton's allies believe that Trump is intentionally zeroing in on a character trait that they see as her key strength - her work ethic. They think the Republican front-runner is trying to neutralize that strength and turn it into a weakness, with insinuations about Clinton's health, fatigue level and even her appearance. To stop Trump, the campaign and Clinton's network of supporters have begun planning a swift and aggressive response, they say."
A sightseeing chopper crashed in Tennessee killing all five onboard.
The Feds are cracking down on so-called inversions where U.S. companies buy foreign companies and then move the headquarters overseas to avoid U.S. taxes. The U.S. government is cutting off routes to allow it. It puts the Pfizer-Allergen deal at risk.
We're continuing to follow the fallout from the Panama Papers scandal. The records for a Latin American law firm that helps foreigners stash cash in offshore accounts were leaked. Several major world leaders are implicated. Thousands gathered in Iceland to demand the resignation of the Prime Minister there. Many dictators have been implicated. No criminal charges so far, but it doesn't look good for leaders from the UK to Syria.
Stocks were lower overnight around the world.. as concerns are growing over slowing growth.
For more news, follow me on Twitter: @ClintPHenderson