Virginia teen charged in death of girlfriend's parents mowed swastika in grass, neighbors say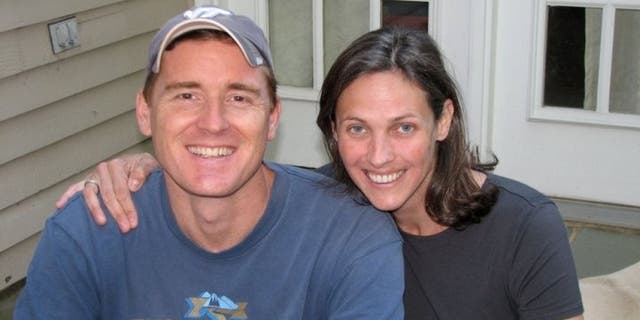 A Virginia teen charged in the shooting deaths of his girlfriend's parents mowed a swastika about 40 feet across into the grass of a community field, according to neighbors.
Penny Potter told The Washington Post on Tuesday that after the incident two months ago, residents of Reston talked to the 17-year-old's parents instead of going to authorities.
"We live in a very safe neighborhood where kids can ride their bikes and not worry about anything," Potter told the newspaper. "For the first time, I was fearful that there was someone living in our neighborhood who was capable of incredibly irrational behavior."
Potter said the parents admitted that their son mowed the Nazi symbol into the grass and that they were planning on getting treatment for him.
"They were going to take care of it," she said. "They were aware of it."
The unidentified teen allegedly killed Scott Fricker, 48, and Buckley Kuhn-Fricker, 43, of Reston, after the couple tried to get their teenage daughter to end a relationship with the youth over neo-Nazi views.
Police said the teen fatally shot his girlfriend's parents after they caught him in their 16-year-old daughter's bedroom around 5 a.m. Friday and tried to get him to leave, The Washington Post reported.
The boy then shot himself in the head, but survived, police said. He remains unidentified because of his age.
The police reportedly haven't discovered a motive but family members and friends blamed it on "the couple's struggle to keep hate out of their home," The Post reported, citing family members.
Family and friends say the couple found a Twitter account they believed to be linked to the youth. Friends say the account retweeted posts praising Hitler and making derogatory comments about Jews.
The teen was charged with two counts of murder and, as of Tuesday, was still hospitalized in critical condition.
Fox News' Bradford Betz and the Associated Press contributed to this report.