Virginia homeowner honors country with Revolutionary War flag display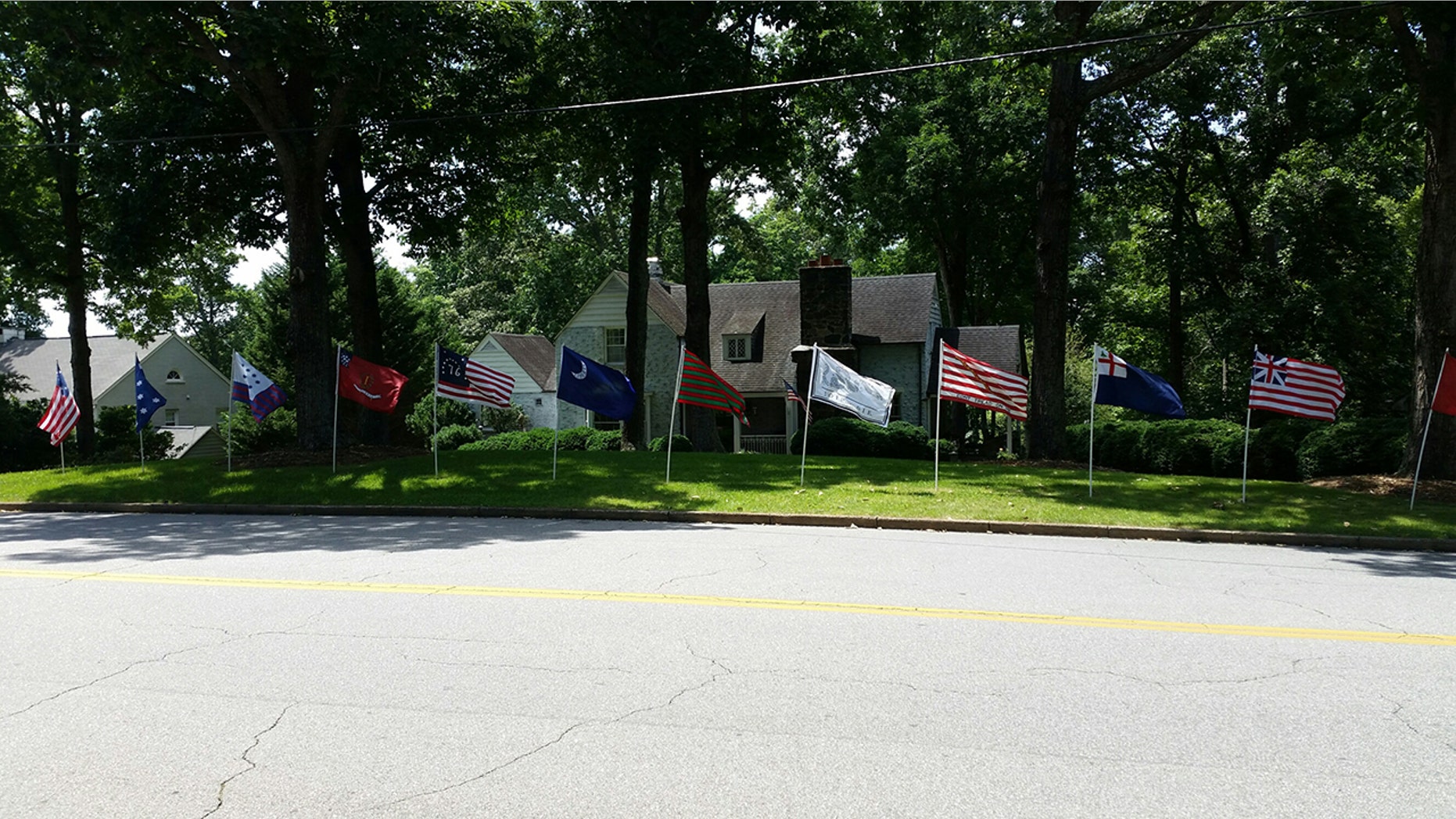 Patriotism runs high in one small southern Virginia town where one homeowner's Fourth of July includes a display of flags from the Revolutionary War period.
There are 13 historic flags flying in Eric Monday's yard in Martinsville--one for each of the original colonies and the modern-day Old Glory, the Martinsville Bulletin reported Tuesday.
"It's the anniversary of the independence of our country," Monday told the paper. "It just makes me happy to see them swaying in the breeze."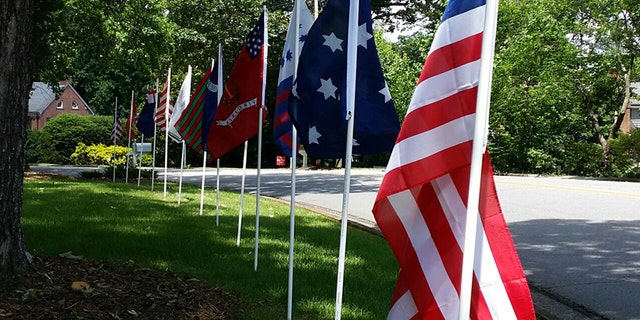 Out of all the flags in his yard, Monday's favorite is the George Rogers Clark flag.
Monday is a member of the Sons of the American Revolution who traces his lineage back to Capt. Leonard Helms who fought under George Rogers Clark in the northwestern frontier, according to the paper.
"It's a green and red flag," Monday, the Martinsville City Attorney, told the paper. "It was designed by my ancestor, Leonard Helms, who helped George Rogers Clark conquer the old western frontier. They didn't have any white or blue material, so he designed it using green and red."
Monday takes down all the flags after the Fourth but not the American flag which he displays year-round.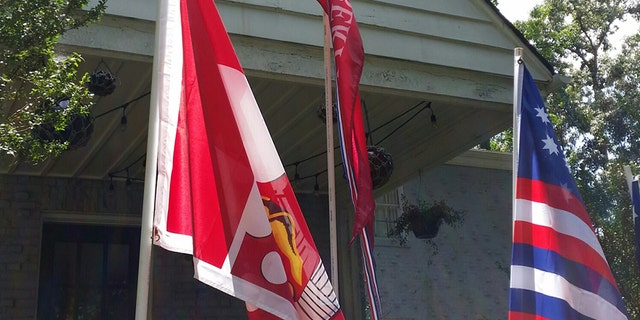 "To me, the American flag represents all of the great and good things about our country," he told the paper. "Yes, we've had our problems and some regrets, but we are without a doubt the most fantastic country on Earth. I'm proud to fly that flag all the time and I'm proud to be an American."