Violent Minnesota sex offender with more than 60 victims to be released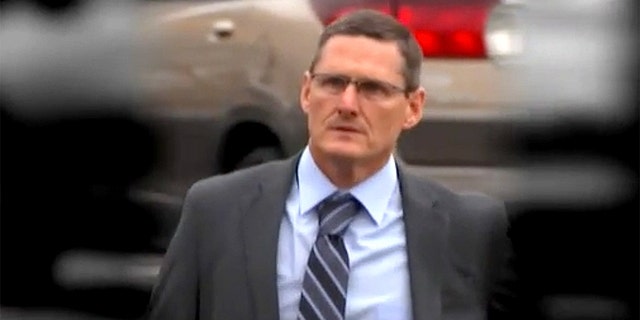 One of Minnesota's most violent and infamous sex offenders -- who has admitted to raping more than 60 women and who has quickly re-offended every time he's been previously released from prison -- is set to go free yet again, after more than 30 years behind bars.
The Minnesota Supreme Court on Tuesday rejected a request by the state's Department of Human Services to review the case of Thomas Ray Duvall, a serial rapist who admitted to brutally raping dozens of teenage girls in the 1970s and 1980s.
The court's ruling comes two months after the state Court of Appeals ruled Duvall should be allowed to be released into the community -- under supervision -- after spending three decades behind bars, the Star Tribune reported.
The ruling ends a five-year legal battle over Duvall's future. The case set off a political firestorm over Minnesota's civil commitment system, which confines sex offenders indefinitely after their prison terms ends.
CODY WILSON, GUN ENTREPRENEUR ACCUSED OF SEX WITH MINOR, LEFT US FOR TAIWAN, OFFICIALS SAY
"I am honestly so devastated, I have no words at this moment," a family member of one of Duvall's victims told FOX9 after the court's ruling. "We are terrified. The public needs to know how dangerous Duvall is."
Duvall, now 63, committed his first known sexual assault in 1975, when he and two other males raped a 17-year-old girl. He re-offended three years later when he picked up a 17-year-old girl at the State Fair, promised to drive her home, and instead raped her.
Within months of his release from prison for that crime, he attempted to force another woman into his car and threatened her with a knife, the Star Tribune reported.
Over the next decade, Duvall was arrested – and released – multiple times for raping several other teenagers, including a 14-year-old and 15-year-old in 1982.
BORDER PATROL AGENTS DISCOVER NEARLY 200 ILLEGAL IMMIGRANTS IN REMOTE ARIZONA DESERT
Duvall was finally sentenced to his current term, 20 years in prison, after he was nabbed for raping a 17-year-old girl inside a Brooklyn Park apartment -- just 12 days after his release from jail in 1987. According to the Star Tribune, Duvall talked his way into the apartment a day after Christmas, bound the teenager with an electric cord and then repeatedly raped her for more than three hours while hitting her with a hammer.
In 1991, Duvall was civilly committed as a psychopathic personality and sent to the Minnesota Sex Offender Program. Duvall was diagnosed as a sexual sadist and has admitted to more than 60 victims, the Star Tribune reported.
In June 2015, U.S. District Judge Donovan Frank ruled the state's sex offender program was unconstitutional, calling it a "punitive system" that violates offenders' rights to due process. Frank's ruling was later overturned by a higher court, but signified a shift among specialists to be more willing to support offenders' petitions for conditional release.
The Star Tribune reported that, before Frank's ruling, only three sex offenders had been discharged from the program in its 20-year history. Since then, the number has risen to 26.
At a trial last spring, Duvall testified he had earned his right to a provisional discharge and had learned to control his violent sexual fantasies.
At the same trial, three outside evaluators testified that Duvall should not be released from the program, arguing he remains fixated on deviant and violent sexual thoughts despite treatment. One of the evaluators, forensic psychologist Dr. James Alsdurf, described Duvall as "obsessed with sex – most of it violent," the Star Tribune reported.
NEW MEXICO OBSERVATORY SHUT DOWN AMID FBI CHILD PORN INVESTIGATION: DOCUMENTS
Meanwhile, the program's own staff described Duvall as a model detainee who was committed to his treatment program – testimony the appeals court panel heavily relied on when saying he should be released into the community -- despite acknowledging that Duvall still has a risk of reoffending, given his violent history.
Human Services Commissioner Emily Piper said in statement that she opposed Duvall's release "out of a deep concern for public safety."
The Star Tribune reported Duvall is expected to be released to a secure group home in the Twin Cities this fall. If he violates any of the more than two dozen conditions of his plan, the sex offender program can revoke his discharge and place him back in confinement.