Veteran found dead in Florida floodwaters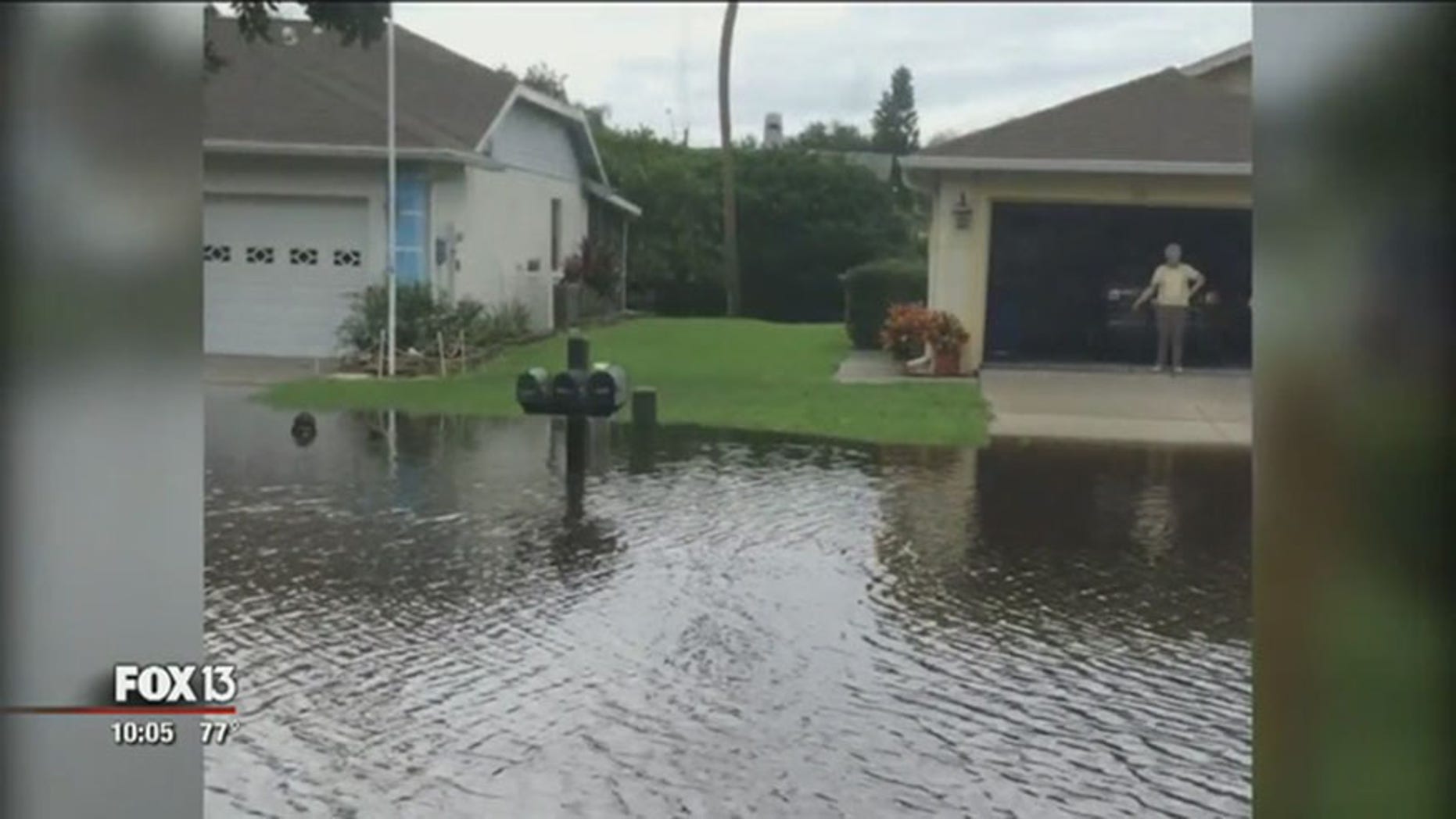 A 61-year-old veteran was found dead and his wheelchair found floating in the floodwaters that ravaged Florida over the weekend.
Manatee County Sheriff's deputies said a woman called around 8:45 p.m. on Sunday to say that she had found the man facedown in about 6 inches of water due to recent heavy rains. The man's wheelchair was not far away.
"I would hate to hear one of my family members passes away that way," Angela Spencer told Fox 13 Tampa.
She said she was investigating the rising floodwaters and at first didn't realize that what she saw in the water was a wheelchair.
"I thought that my neighbor had a garbage can out there, and I thought that is kind of silly. It was in the water, was going to float away. I looked a little harder and I realized it looked like a wheelchair."
Spencer, a 20-year-old medical student, called 911 then tried to help the man.
"I kept telling him, 'You're not gonna do this, you're not gonna die on me!' but it was already too late," she told the Bradenton Herald.
She recognized him as a homeless veteran that she had seen by a local McDonald's.
"I started chest compressions, but he was cold. His eyes were open, I knew he was gone. But I had to try," Spencer told Fox 13 Tampa.
Manatee County deputies said they are investigating the cause of death, adding that there were no signs of foul play. An autopsy is scheduled for today.
"It could have been just a simple medical episode, or it could be that he fell out of his wheelchair and drowned," Manatee County Sheriff's Office spokesperson David Bristow told Fox 13 Tampa.
The man's identity has not been released pending notification to his next of kin.