Utah man accused of killing teen couple and dumping their bodies in abandoned mine shaft
A Utah man is accused of killing a teenage couple and dumping their bodies in an abandoned mine shaft because he was jealous they were spending time with his girlfriend, police said Thursday.
Jerrod W. Baum, 41 was arrested on suspicion of aggravated murder, kidnapping, abuse of a dead body and other charges Wednesday, hours after police recovered the bodies on a shallow ledge inside a deep mine shaft near Eureka, about 75 miles south of Salt Lake City.
He is accused of killing Riley Powell, 18, and Brelynne "Breezy" Otteson, 17. The couple was reported missing on Jan. 2, 2018, but vanished on Dec. 30, 2017, FOX 13 reported.
Morgan Henderson, Baum's girlfriend, told police Baum was upset when he found Otteson and Powell at his home visiting her.
Henderson, 34, said Baum warned her about having male friends at the house and "it was too bad because he has never killed an innocent before," she told authorities, according to FOX13, citing police documents.
Facebook messages between Powell and Henderson appeared to show the couple "agreed to meet at Morgan's house" sometime after midnight on Dec. 30, 2017. It was not immediately clear how the teens knew Henderson.
GRANTED LIQUOR LICENSE, UTAH AX-THROWING VENUE HAS NO AX TO GRIND
Henderson told authorities the couple arrived after midnight on Dec. 30 in Powell's Jeep and they stayed in the house for nearly an hour, smoking marijuana, FOX13 reported, citing a probable cause statement. Henderson reportedly said she didn't know what happened when they left.
Henderson talked to investigators again, however, after police discovered an ax, a rifle, and knives in her car during an unrelated traffic stop Sunday.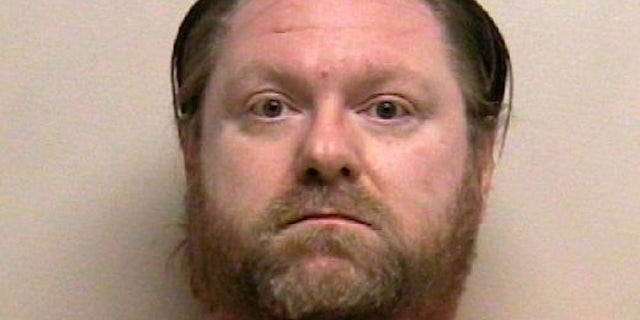 The bodies believed to be Powell and Otteson were then recovered Wednesday, police said.
Police said Baum caught the two teenagers, tied them up and left them in Powell's Jeep. Baum then told Henderson to get in the Jeep to "go for a ride and have a talk." He allegedly then took them all out to an abandoned mine site and killed the teenagers by stabbing them to death.
Baum told Henderson he would make Powell suffer but kept the death of Otteson quick and painless because he felt bad, Utah County Sheriff's Officials said.
Following the incident, Baum threatened Henderson and dumped the Jeep at a nearby reservoir, Henderson said.
UTAH BILL EXPANDING MEDICAID COVERAGE, REQUIRING WORK, GETS GOVERNOR'S OK
Additional arrests in the case are possible, Utah County Sheriff's Sgt. Spencer Cannon said, though he did not elaborate.
Court records show Baum has a rap sheet dating back to the early 1990s including theft, assault and weapons charges.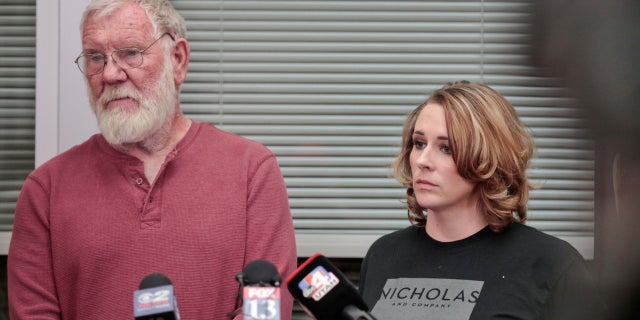 Powell's father, Bill, asked why Baum had "so much hate."
"What went wrong? Why did he have so much hate? There's no reason," Powell said.
Eureka residents told FOX13 they were "shocked" over Baum's arrest and said he was well known in the town for having a "bad past."
Heike Anderson, a Eureka resident, said Baum asked her about a missing persons' poster which had Powell and Otteson's names on it.
"We were standing outside and we were talking, and he was pointing at the poster we have up there and asking, 'Is there anything new about these kids [Otteson and Powell]?'" Anderson recalled. "It just makes me sick, because he knew it all along."
The Associated Press contributed to this report.