Utah cop takes on unusual role: babysitter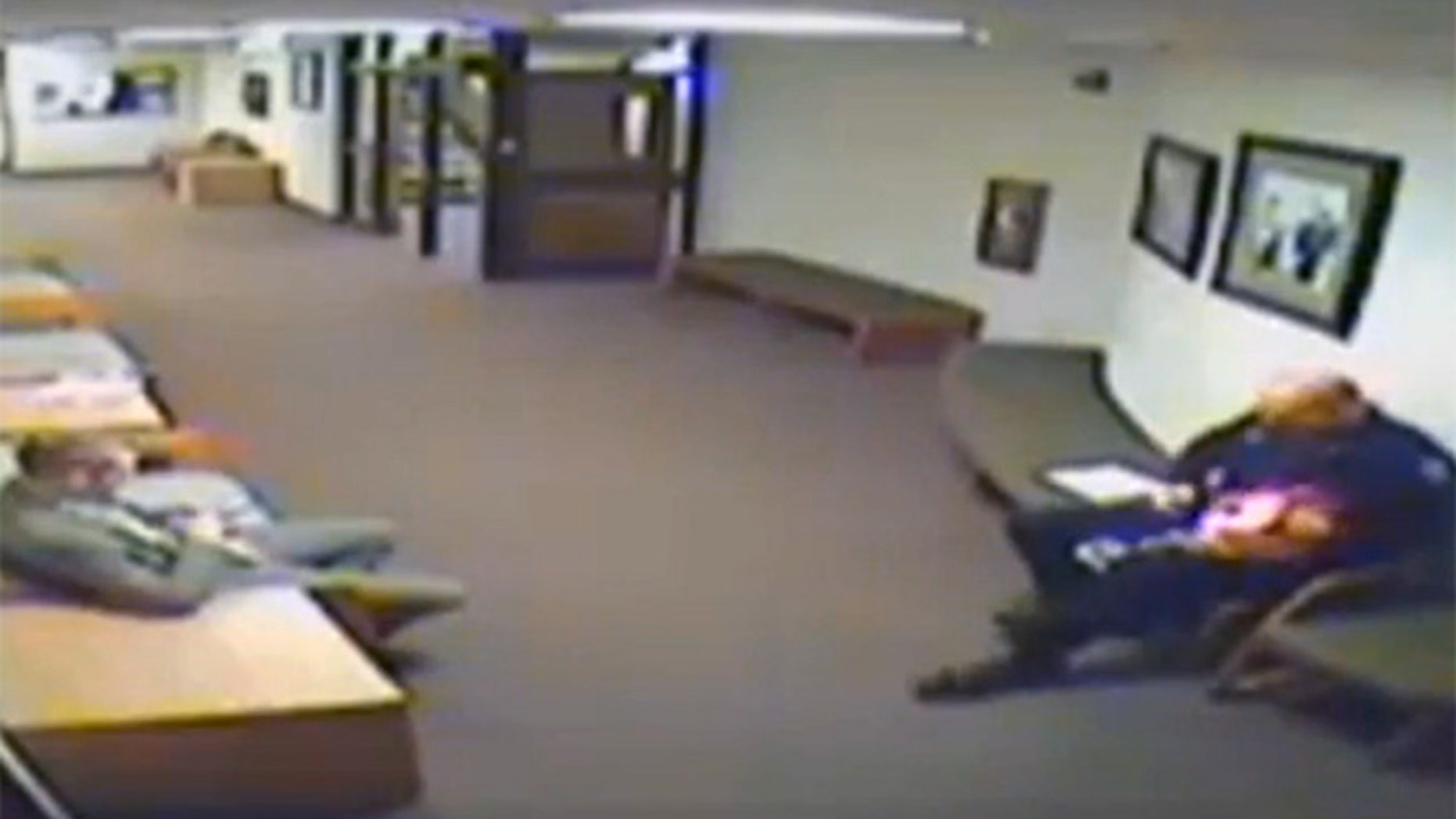 OREM, Utah – An Orem police officer is getting attention after he volunteered for an unusual duty: babysitting.
KUTV-TV reported that Officer Kevin Norris was waiting to testify in traffic court when he noticed a rambunctious toddler in the courthouse lobby with her father.
Jose Moncayo wasn't able to find a babysitter, so he brought his daughter Abi to traffic court with him. When it was time for his case, Moncayo learned that children aren't allowed in the court room.
Norris was sitting nearby and offered to watch Abi.
Surveillance video shows the little girl taking the 6 foot, 6 inch tall officer by his finger and walking around the courthouse with him, gathering treats from other deputies.
Norris then pulled up cartoons on his cellphone and the girl fell asleep on his lap.