USC med school dean out over revelation of sexual harassment settlement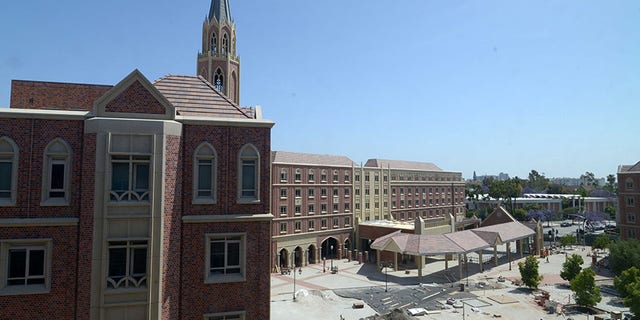 The University of Southern California has long been jokingly called the "University of Spoiled Children."
But following a scandal that has cost its medical school dean his job, USC might now refer to "Unethical Sexual Conduct."
The school's dean, Dr. Rohit Varma, is out less than a year after his appointment, following revelations of a sexual harassment settlement from 15 years ago.
Varma becomes the second leader of USC's medical school to leave in less than two years. His predecessor left in March 2016 amid allegations that he was using drugs and partying with drug users and prostitutes.
In 2003 a woman accused Varma of making unwanted sexual advances toward her during a trip related to a research project they were both working on, according to confidential records reviewed by the Los Angeles Times.
At the time, Varma was a junior professor who was supervising the woman's research.
The woman told investigators that Varma informed her at a 2002 conference that he had booked only one room and expected her to share a bed with him, the Times reported. She said that when she continued to object to the arrangement, Varma took away her phone and threatened to have her visa revoked.
Left with no money to pay for her own room, she was forced to sleep in a cot in Varma's room, she said.
USC ultimately paid the woman $135,000, temporarily blocked Varma from becoming a full member of the faculty and cut his pay by $30,000.
"The behavior you exhibited is inappropriate and unacceptable in the workplace, reflects poor judgment, is contrary to the University's standards of conduct, and will not be tolerated at the University of Southern California," a USC official wrote in 2003.
But despite the settlement, Varma's punishments were soon rescinded. In 2004 his original salary was reinstated and in 2005 he was promoted to a full professor.
Then on March 24, 2016, USC appointed Varma as interim dean of the medical school after then-dean Dr. Carmen Puliafito stepped down over complaints that he was using methamphetamines and other drugs and partying with other addicts and prostitutes in 2015 and 2016, the Times reported.
Varma was formally named dean in a January ceremony.
USC announced Thursday, after revelations of the settlement became more public, that Varma was stepping down.
"Based on previously undisclosed information brought to the university in recent days, USC leadership has lost confidence in Dr. Rohit Varma's ability to lead our medical school. As of today, he is no longer dean of the Keck School of Medicine," USC Provost Michael Quick said in a statement.
Quick added that the university came to its decision in part because of information brought to them by the Los Angeles Times.