US Marshals in Ala. capture ex-assistant police chief who fled prison sentence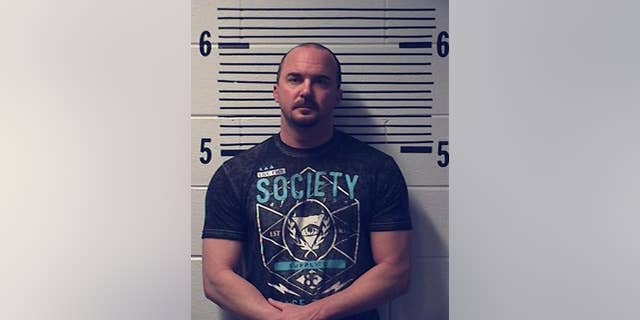 NEWYou can now listen to Fox News articles!
A former Alabama assistant police chief convicted in the beating of a man who later pleaded guilty to sexually abusing infants and a mentally-challenged person was captured by U.S. Marshals on Thursday several days after he failed to report to federal prison, FOX8 reported.
Chris Miles was set to report to the Federal Bureau of Prisons on Friday but didn't show up. He had been sentenced to 41 months in prison for deprivation of rights, making false statements and possession of a controlled substance with intent to distribute. Prosecutors said Miles beat a suspect during a child sex abuse interrogation in April 2013.
"He beat him with a phone book, reams of paper, slapped him and hit him just to punch out a confession," U.S. Attorney George Beck said.
Miles was also accused of stealing 16 pounds of marijuana from evidence lockup and selling it to a drug dealer.
He also pleaded guilty in April to second degree armed burglary and second degree theft of property and was sentenced to 24 months, to be served concurrently with his federal sentence, WSFA reported. The case stemmed from a firearm Miles was said to have stolen from a Tallassee property.
Miles was caught at a home in Notasulga, east of Tallassee.
The sex abuse confession Miles elicited led the suspect, Stephen Conrad, to falsely admit to other crimes he did not commit, AL.com reported. About 100 charges were eventually dropped.
Conrad, however, did plead guilty to four charges in October 2015, including three of sexual abuse of a child less than 12 years old, AL.com added.
Two of those abused were infants. Another was mentally challenged.
Conrad, 32, was sentenced to 16 years in prison.