US average fuel economy at record high of 24.8 mpg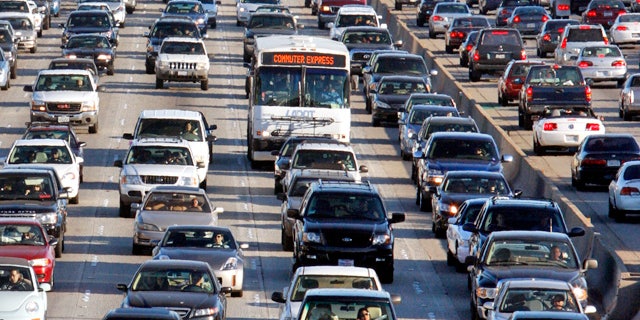 DETROIT – Fuel economy is at a record high as new technology helps vehicles lose weight and drive more efficiently.
The U.S. Environmental Protection Agency says the fuel economy of 2015 model-year vehicles increased 0.5 mile per gallon to 24.8 miles per gallon.
Mazda had the highest average of 29.6 mpg. Fiat Chrysler had the lowest, at 20.8 mpg.
Most manufacturers improved over 2014, but General Motors and Toyota both had higher fuel economy in 2015 because they produced more trucks.
The EPA says wider use of lighter materials like aluminum is lowering the weight of vehicles, which improves fuel economy.
On average, 2015 vehicles were 25 pounds lighter than 2014 vehicles. They're expected to drop another 50 pounds in 2016.
Improved engines and transmissions are also making vehicles more efficient.