Unusual NYC rail design may have raised death toll of 2015 commuter crash, NTSB says
A woman who drove her Mercedes Benz SUV onto a Metro-North railroad as a train approached caused the 2015 rail wreck that killed six people, the National Transportation Safety Board ruled on Tuesday.
During a meeting in Washington, D.C., the board found that warning gates and lights worked property before the train crashed at a grade cross in Valhalla, New York and burst into flames.
The board concluded the driver ended up on the gates "for unknown reasons."
6 DEAD AFTER NYC COMMUTER TRAIN HITS SUV STUCK ON TRACKS
But the board did acknowledge that an unusual rail design contributed to the death toll. The third rail was supposed to break apart when it was ripped from the ground – but it ended up staying in one piece.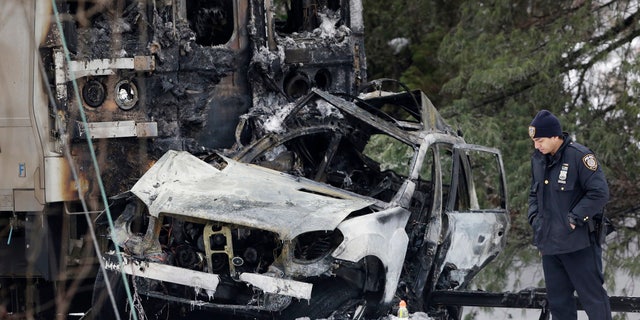 The driver, Ellen Brody, died in the crash along with five people aboard the train.
NTSB head Robert Sumwalt hypothesized that Brody had been in traffic and wasn't aware she was in a rail crossing.
BEHAVIOR OF SUV DRIVER IN DEADLY NEW YORK COMMUTER TRAIN CRASH UNDER SCRUTINY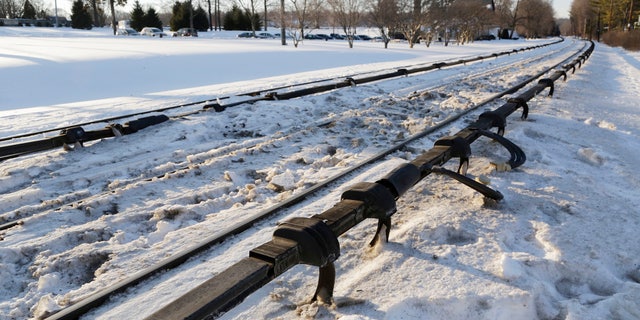 The wreck happened Feb. 4, 2015 after dark in backed-up traffic in an area where the tracks are straight but driving can be tricky. Motorists exiting or entering the adjacent Taconic State Parkway have to turn and cross the tracks near a wooded area and a cemetery.
Witnesses said Brody calmly got out of her vehicle after the crossing gates came down around her and hit her car. She then got back in and drove forward before the train hit the car, killing her instantly.
Includes reporting by The Associated Press.