Union cancels Boeing vote, claiming gun-toting workers told it to take off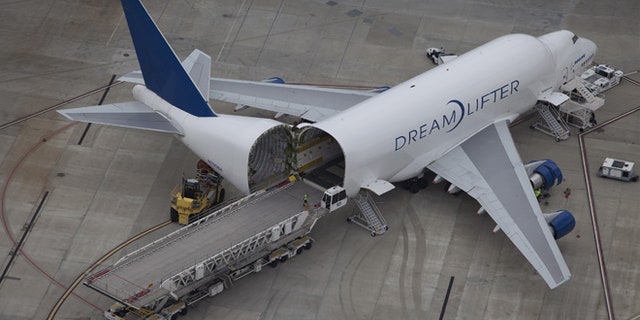 The union looking to organize workers at Boeing's South Carolina plant has put its plans in a holding pattern, claiming workers are so opposed to signing up that they chased labor leaders off their porches at gunpoint.
"If it happened, they didn't call the police."
The North Charleston plant, which opened in the right-to-work state four years ago and builds fuselages for 747s and 787s, employs about 7,500 workers. The International Association of Machinists and Aerospace Workers had been trying to build support for a vote this week on unionizing 3,175 production and maintenance workers, but called off the vote days before it was to happen.
"After speaking with Boeing workers who we were previously unable to reach, we've determined now is not the right time for an election," union organizer Mike Evans said in a statement. "An atmosphere of threats, harassment and unprecedented political interference has intimidated workers to the point we don't believe a free and fair election is possible."
The union filed an unfair labor practice with the National Labor Relations Board in which it alleged that "two organizers were threatened at gunpoint and others reported hostile and near-violent confrontations," according to a union press release.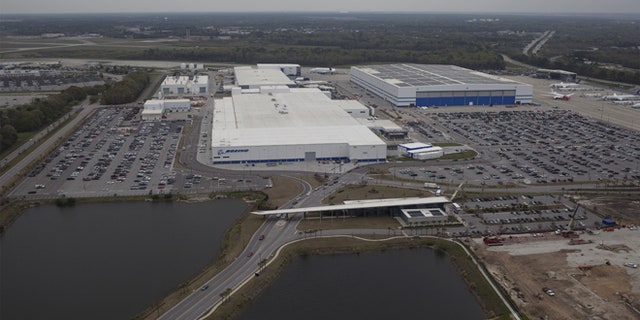 Boeing officials and elected leaders in the right-to-work state were dubious of the International Association of Machinists and Aerospace Workers' claims of threats from employees, but said the union's retreat does show employees don't want to sign up.
"I can only speak to the union's claims as a whole," Doug Alder, a spokesman for Boeing said in a statement to FoxNews.com. "The IAM's allegations are frivolous and our team is continuing to focus on building the highest-quality airplanes in the world."
A Charleston police spokesman said there have been no reports of organizers having guns pulled on them in the city.
"We haven't heard of any such reports," the spokesman. "If it happened, they didn't call the police."
A spokesman for the Charleston County Sheriff's Office also said there had been no reports of gunpoint threats directed at union workers.
"I am unaware of this type of incident occurring in the unincorporated area of Charleston County," he said.
Calls for comment to North Charleston police department were not returned.
South Carolina is one of 25 states with right-to-work laws, meaning workers at a unionized plant do not have to join the organization in order to work there. The Seattle-based Boeing built its plant in South Carolina after several battles with unions at its Washington plant.
According to a recent report by The Post and Courier of Charleston, Boeing Co. stated that the South Carolina plant's production and maintenance workers make an average of $20.59 an hour, which equals out to over $42,000 a year for a 40-hour work week. They also told the newspaper that there is a 1.9 percent pay increase scheduled for this fall.
South Carolina Gov. Nikki Haley has been an outspoken critic of unions in her state, and helped lure the company with a $450 million package of tax incentives.
"We have a reputation internationally for being a state that doesn't want unions, because we don't need unions," she said in January during her State of the Union address. "I have every confidence that the Boeing workers in Charleston will see this play for exactly what it is and reject this union power grab."