Two Dead in New Hampshire Gun Factory Explosions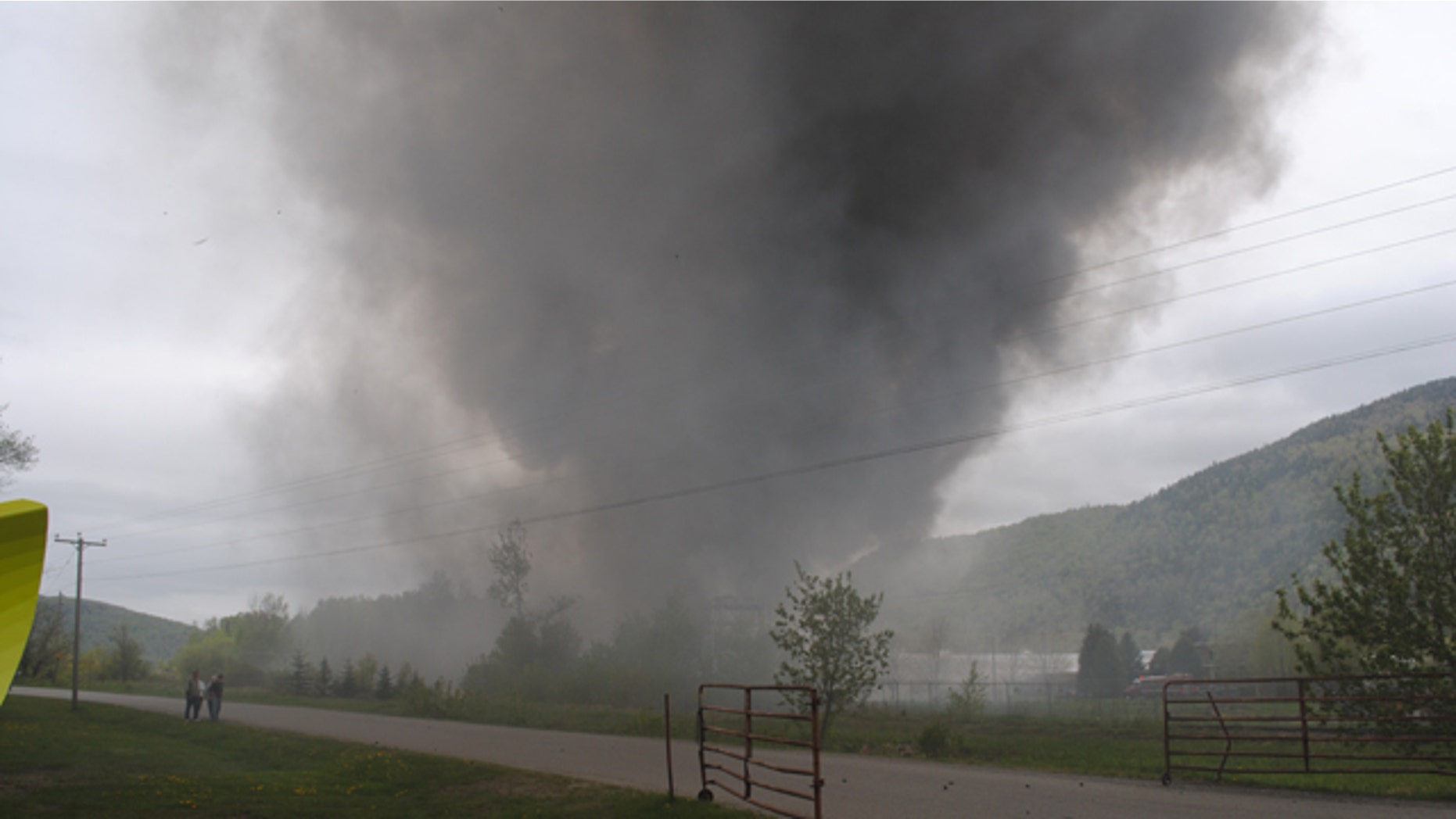 Two people have been killed after three explosions rocked a black powder gun factory in northern New Hampshire Friday afternoon, officials say.
The explosion occured at the MDM Muzzleloader plant in Colebrook, N.H., a town of roughly 2,000 residents near the Vermont border.
Mishel Fenn, who works at an inn nearby, told the Associated Press her building shook in the initial blast and that black smoke continued to spew from the building.
Fenn said nearby buildings were being evacuated and streets were being closed.
State Fire Marshal Bill Degnan said the sound came from a building where muzzle loaders are made, WMUR-TV reported. Muzzle loaders are a type of firearm in which the projectile is loaded through the muzzle of the gun.
Witnesses told WMUR the explosions were felt throughout the town shortly after 1 p.m. local time.
Border Patrol, state and local police, the Fish and Game Department and several fire departments from the area were responding.
Karen Ladd, publisher of the Parkersburg News and Sentinel, said she heard a very loud boom from the building, which may have had occupants inside at the time of the blast.
"I'll be honest, I completely panicked and told everyone to get out of the building," Ladd told UnionLeader.com. "It sounded like something hit the building."
The entire front of the building was engulfed in smoke and debris had been strewn in all directions, she told the website.